With a mascara and an eyelash serum – how to get the false lash effect
Nowadays, beautiful lashes are no longer associated with time-consuming and high-priced treatments at the beauty salon. Even the false lashes available in drugstores are becoming less popular. Finally, women realised that they do not have to torture their natural lashes with adhesives to enjoy full lashes on a daily basis. What's more, there are more girls who consider the effects of fake lashes to be very unnatural. So, how to obtain longer lashes without a caricatural look You will only need two things in your makeup bag.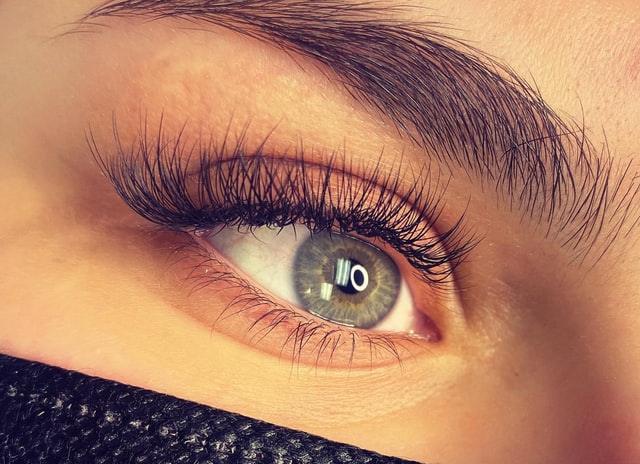 The recipe for stunning lashes 
1. A top-rated eyelash serum 
Eyelash serum is a product that suits our times: it is simple and comfortable to use. It is not time-consuming, on the contrary, it takes only seconds during the evening beauty routines. A top-rated eyelash serum is able not only to lengthen lashes, but also to strengthen and improve their color, and thicken them along the lashline. This way, in a short period of time we can delight others with the effect of fuller lashes. It's good to know that eyelash serum prevents hair loss and is a great remedy for lashes weakened due to chemotherapy or chronic medication, as well as invasive procedures such as eyelash extensions or dyeing.
How to use eyelash serum? It is extremely easy. Just apply it along your upper lashline – the eyeliner-like applicator will make it a lot easier. Then, the product penetrates the interior and reaches the bulbs where it strengthens them and stimulates to work.
2. A high-quality eyelash mascara 
A good mascara is the foundation of every look and the most important cosmetic in every woman's makeup bag. Thanks to it, you can start talking about any makeup or attractive appearance in the first place. Many women claim that they feel almost naked without wearing mascara on their eyelashes. The cosmetic stays on our lashes on a daily basis, so it's worth taking care to include eyelash care ingredients in addition to colouring pigments. Thanks to this, the product supports the effects of the conditioner protecting the eyelashes from damage. Good-quality mascaras contain a variety of conditioning ingredients and (often) mineral pigments that not only paint, but also take care of eyelashes.