Hair Volume Enhancer: Volume & Care in Nanoil Spray
Is it possible to add more volume to the hair, keep a style flexible and at the same time provide damage protection? Absolutely! Provided that the product you reach for is Nanoil Hair Volume Enhancer. Its high effectiveness is proven both by users and hairdressers.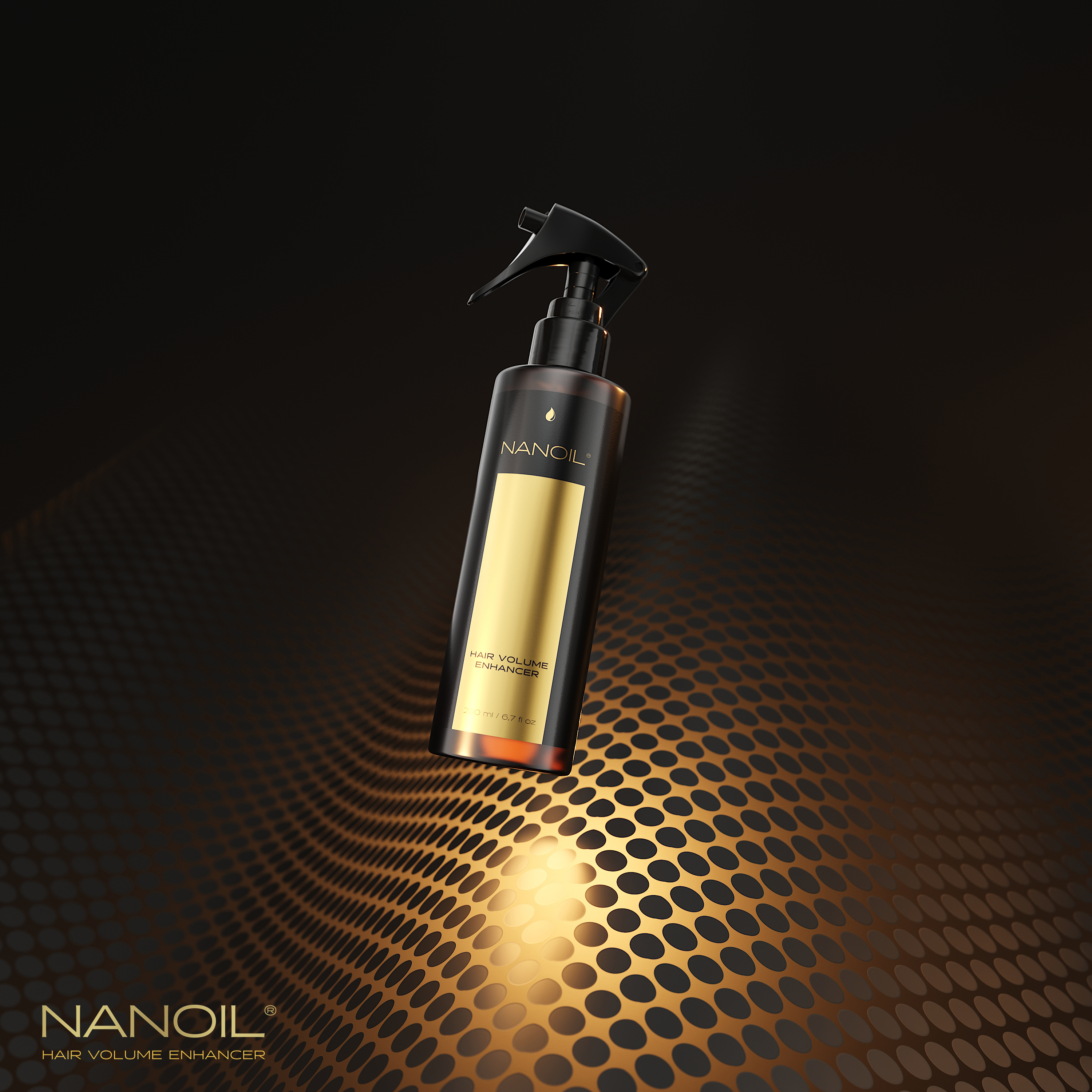 A voluminous and fresh-looking blowout is what each one of us wants, at least from time to time. The issue is that our hair happens to be unruly, hindering creating desired styles. Having flat and limp strands discourages us from trying to do something with them because in most cases arranging them in some cute hairdos doesn't make any sense – the results aren't only good-looking but also far from what was expected. But instead of giving up on your dream style, it's better to think for a while on what makes your hair so awfully lifeless.
In most cases the blame should be put on too invasive styling that the hair is exposed to on a regular basis. Heavy and thick strands that are prone to oily roots don't tolerate the products that are known for creating buildup and an unmovable finish. That's why in order to style volume-deprived hair, you should use a cosmetic that lifts the roots, adds volume and makes creating hairdos easier. It's better to choose a product that instead of clumping tresses together, is able to deliver nutrients and protect the hair.
Nanoil Hair Volume Enhancer: The secret of fuller-looking hair
These properties can be found in the volume booster launched by Nanoil – a cosmetic recommended for all hair types, even thick, heavy and droopy. It can be said that Nanoil Hair Volume Enhancer is a professional beauty product that cares for hair, increases its manageability and promotes fullness.
The ingredients used in the formula are responsible for lifting the roots, increasing the volume and making styling easier. The professionals who use Nanoil Hair Volume Enhancer in their parlors like the effect of fresh and full hair that is easy to create with this product. And this can be achieved mainly due to the active substances that neither weigh hair down nor contribute to dryness or stiffness.
Wheat proteins, panthenol and keratin work together to deliver best results and meet the expectations of users. Those who care for keeping their hair elastic and want to create flexible hold will be satisfied with how Nanoil Hair Volume Enhancer works.
Last but definitely not the least, this spray from Nanoil fulfills yet another important task, which is protection. It creates a protective coating around the shafts to combat the negative effect of UV, low temperatures and high humidity.
Nanoil Hair Volume Enhancer: Ultra-fast results
Would you like to do your hair quickly? Are long-lasting effects your goal? Then seek no further because Nanoil Hair Volume Enhancer is your salvation. You just need to apply it to damp hair, right after leaving a shower, or to dry hair before heat styling. Owing to keratin, the spray adds more volume and thickness, leaving you with soft and beautifully fluffy hair. Your style will remain looking fresh for long hours.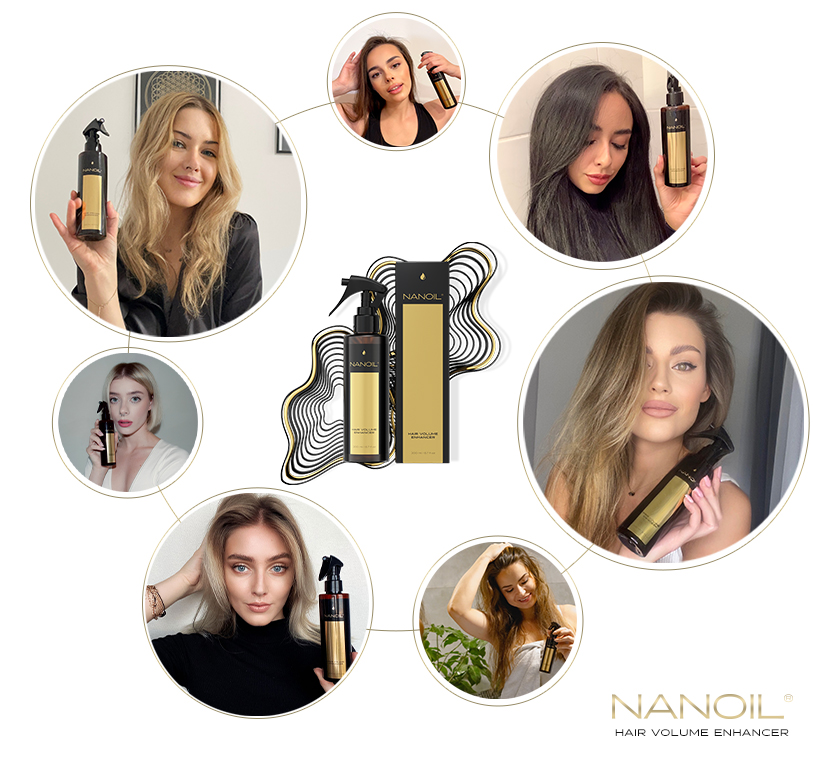 Nanoil found a way to create volume in hair without leaving it stiff. Nanoil Hair Volume Enhancer is the perfect choice for those who value lasting results and natural-looking effects.
For more information concerning the volume-booster can be found on nanoil.us. Don't forget to check other styling sprays launched recently by Nanoil.