This famed serum makes a perfect makeup primer – try Nanoil Aloe & White Tea Face Serum!
The best, highly-rated face serum has now become a best-seller. It turns out to be a perfect makeup primer. Instead of getting another makeup base, choose Nanoil Face Serum enriched with aloe and white tea. Not only will you keep your skin healthy but also create flawless, long-wear makeup.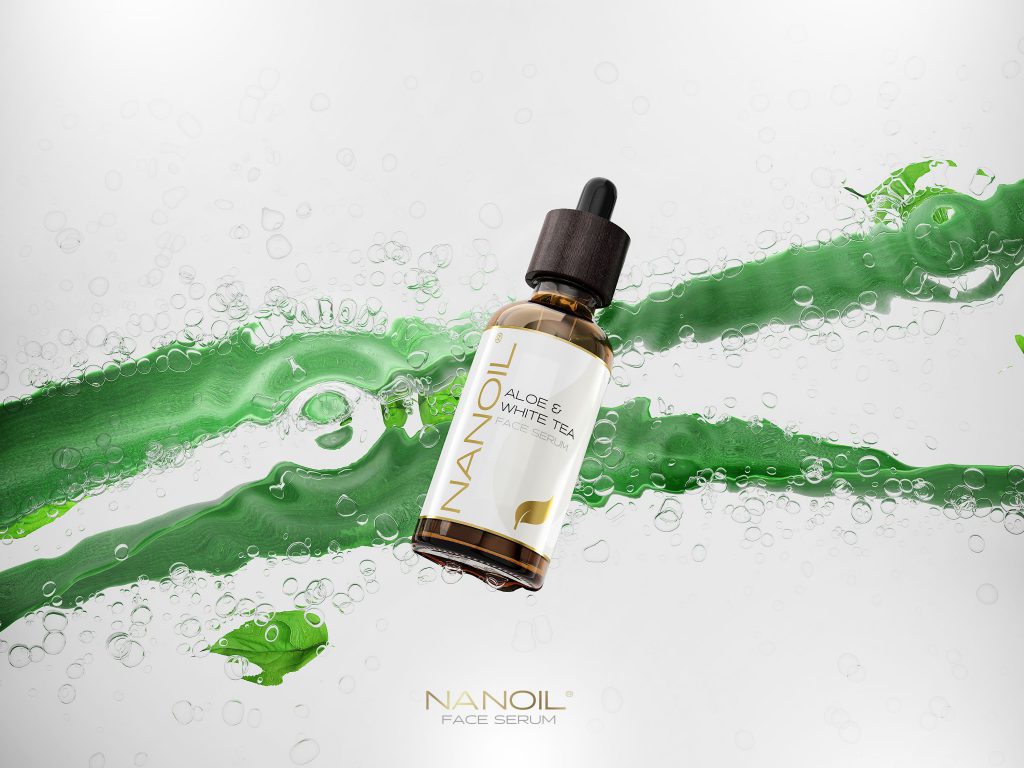 Nanoil Aloe & White Tea Face Serum – description
Nanoil is already hailed as an expert in home hair and skin care using ingredients straight from nature. The brand's face serum based on aloe leaf juice and white tea extract is a perfectly-composed, all-purpose product. Nanoil Face Serum:
delivers permanent supply of moisture.
revitalizes and leaves skin rested.
illuminates skin and boosts its radiance.
calms and soothes tired skin.
delays appearance of wrinkles.
Nanoil Aloe & White Tea Face Serum – what it does to skin/effects
The effect of Nanoil Face Serum flows from natural ingredients that make a perfect match creating an ideal product. Check how the best skin-care substances work.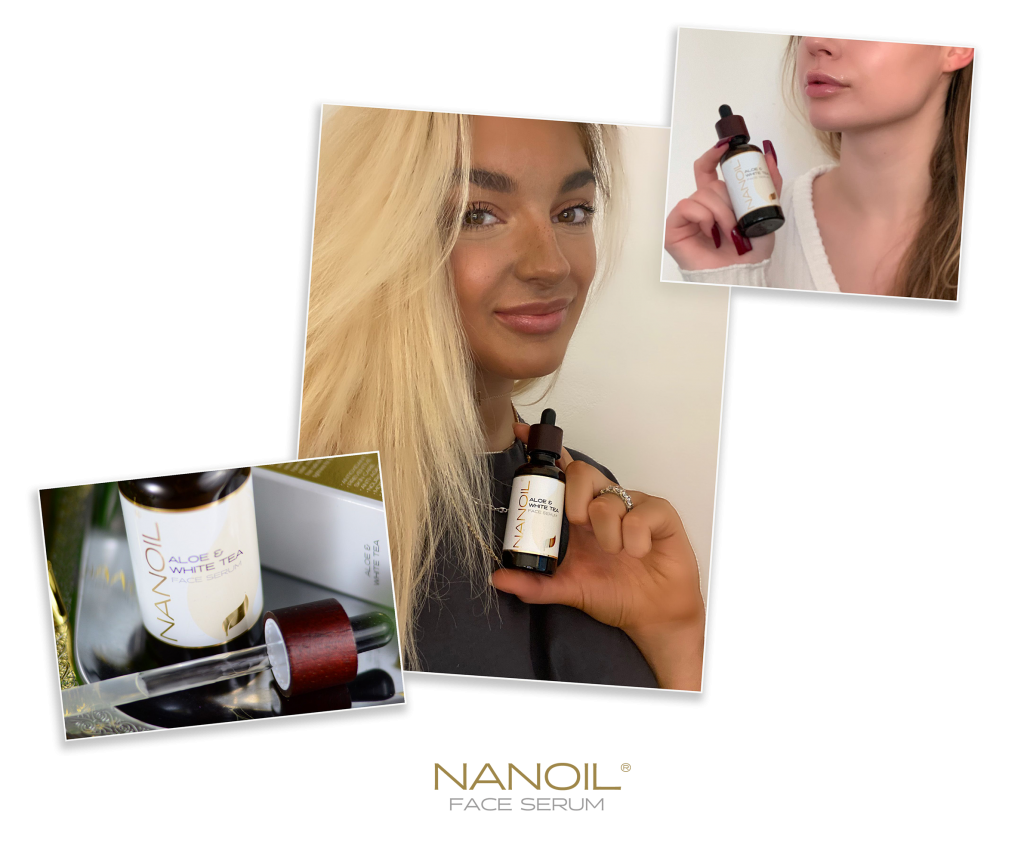 How does aloe in Nanoil Serum work?
This plant has been thoroughly tested by cosmetologists and contains over 200 nutritional ingredients. It has an exceptional ability to store water which translates to intensive moisturizing effect. There's more to aloe benefits, though. It's an effective antifungal and antibacterial agent which aids in fighting acne, lessens inflammation and balances levels of sebum. Aloe quickly restores skin's vitality. It can replace a toner since it maintains neutral pH, conditioning and strengthening skin at the same time.
How does white tea in Nanoil Serum work?
A real elixir of youth, a strong antiaging substance. White tea is a source of polyphenols – powerful antioxidants – that shield skin against oxidative stress, toxins, all impurities attacking the skin. It makes skin healthier and younger-looking. The diversity of micronutrients and vitamins in white tea makes Nanoil Serum one of the most intensive skin-nourishing and strengthening products. White tea also triggers faster synthesis of collagen and elastin, that is two proteins essential for skin to keep resilient and young. Nanoil Face Serum gives you youthful, lively skin and zero wrinkles or other blemishes.

Nanoil Aloe & White Tea Face Serum – application
Nanoil Aloe & White Tea Serum makes a perfect daytime product. It's lightweight, well-absorbed, works both in the deep skin layers and on its surface: soothes and locks in moisture. The serum enhances skin and protects it in any conditions.
Nanoil Serum has a glass dropper. You need only a few drops of serum to provide necessary dose of nutrients and stimulate skin to repair. Plus the serum is perfect to apply before makeup – makes it longer-lasting and makes every foundation look flawless for long hours. Apply it before favorite day moisturizer or mix a few drops with the moisturizer and use after a toner.
Nanoil Aloe & White Tea Face Serum – skin type
This serum is all-purpose and perfect for all skin types no matter the age, including sensitive and delicate skin. Use aloe and white tea serum if your skin has lost its shine and vitality, looks sallow and dull, it's dry or you struggle with acne and oiliness. The product is always a great pick for irritated, red skin that reacts to weather conditions. It's also a perfect makeup primer.