The whole world uses Nanoil Castor Oil – learn about its cosmetic benefits
Castor oil is unique. It is extracted from castor seeds and contains numerous active substances that you won't find in any other natural oil. Nanoil brand offers the best castor oil, which is totally different from those you have known so far. It is an oil extracted in the cold pressing process, unrefined, and 100% organic. Each drop of it brings the essence of what is most valuable in face, body, and hair care.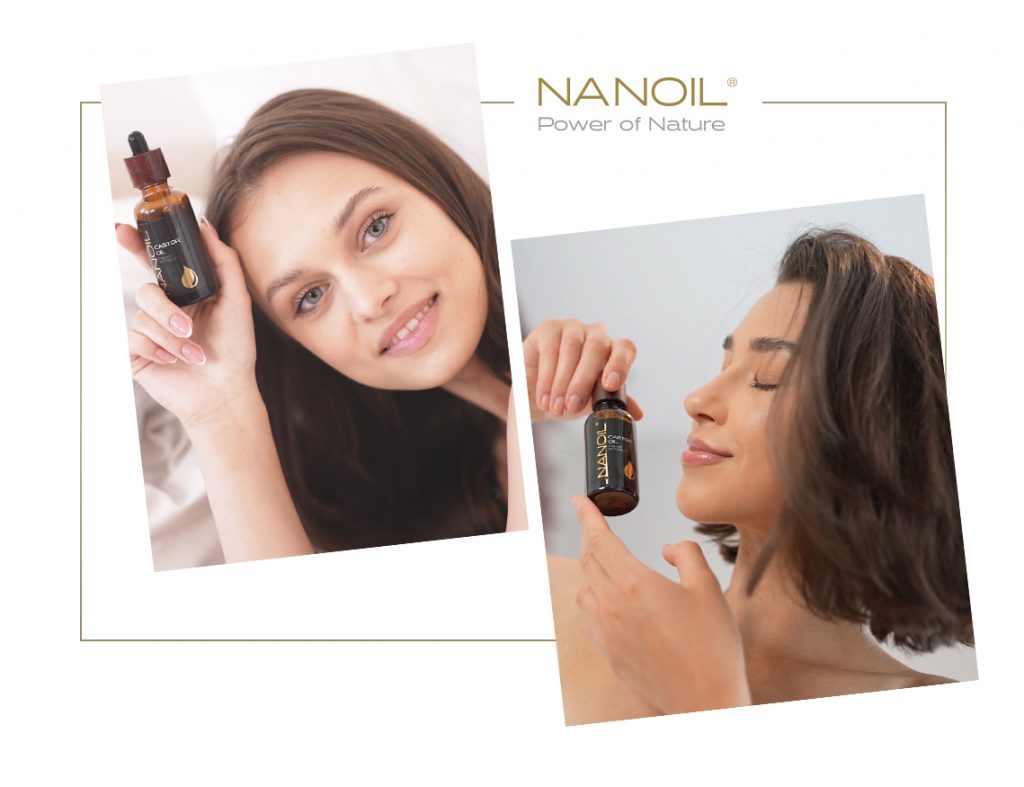 How does castor oil work?
Castor oil has been used for centuries in face, body, and hair care. Known for generations as a remedy for hair loss and weak lashes and brows that don't want to grow. But you should also know that castor oil can be successfully used in face and body care. The oil has strong antiseptic and regenerative properties. It resembles human keratin, which is why it's so beneficial for hair and nails.
What makes Nanoil the most popular castor oil?
Users all over the world choose Nanoil Castor Oil because it is such a unique high-quality product with high capacity and excellent formula, that makes it the perfect cosmetic oil. Nanoil oil is 100% pure, extracted from castor seeds. It is certified (by Ecocert quality mark), unrefined, cold-pressed, and doesn't contain any additives, parabens, or fragrances. By choosing it, you can be sure that you are getting castor oil, which has fully retained all of its care benefits.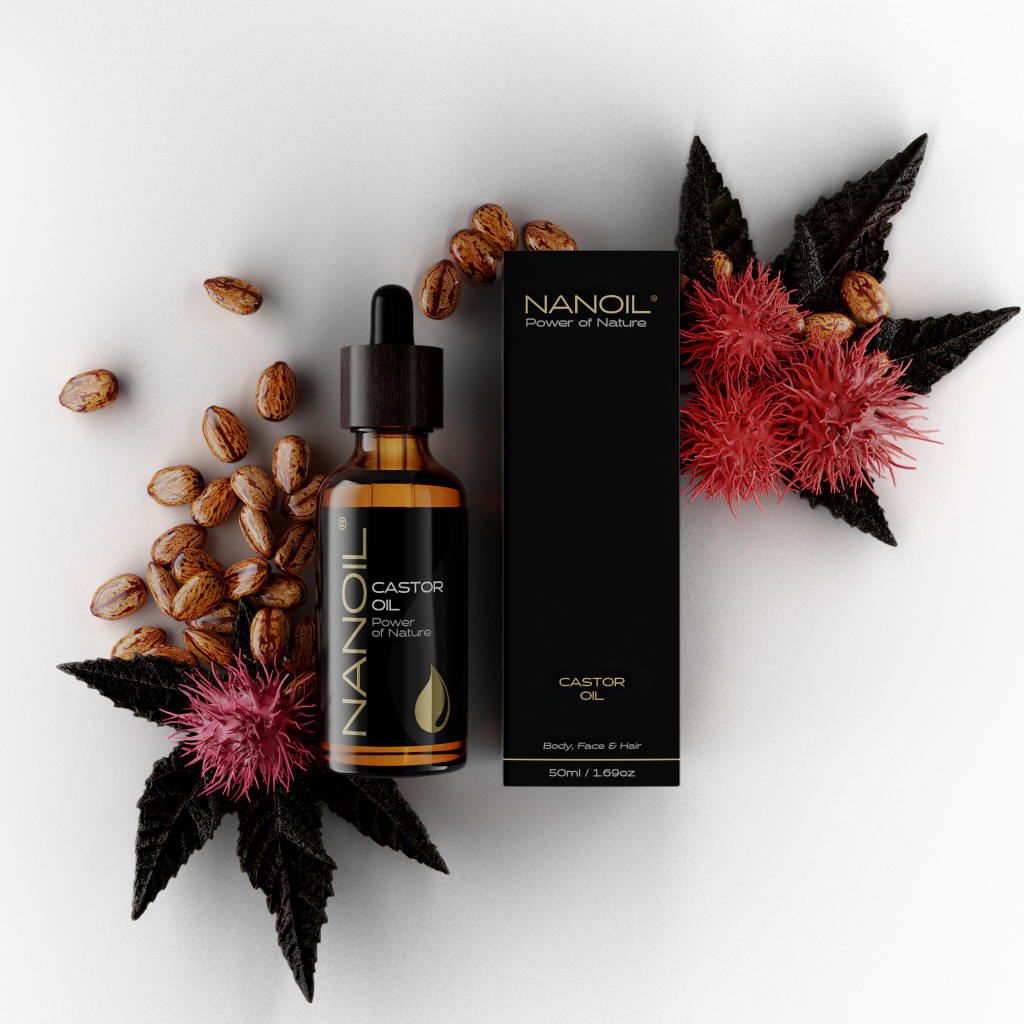 When should you choose castor oil?
Nanoil Castor Oil is perfect for any skin and hair type. Try it out if:
you need one multi-purpose product that can replace several other cosmetics,
you pay attention to the ingredients and want them to be natural, organic, and vegan,
you are looking for castor oil that is certified by Ecocert and comes from a reliable source,
you expect the highest quality,
you need a cosmetic with results confirmed by excellent reviews,
your skin needs immediate revitalization,
your hair is weak, falls out, and needs regeneration,
you want to strengthen and grow your lashes, and improve the look of your brows,
you struggle with cellulite and stretch marks.
How to use Nanoil Castor Oil?
Nanoil Castor Oil is – as we have already mentioned – multi-purpose and versatile. This means you can use it in several ways because it is suitable for the care of the whole body, face, and hair, as well as nails, brows and lashes. Our great-grandmothers knew what they were doing – castor oil is an excellent conditioner for brows and lashes, and a great treatment that encourages hair growth and prevents hair loss.
How can you use castor oil in your daily care? Here are some ideas:
For eyebrows and eyelashes as a natural conditioner.
For the hair to protect the ends.
For hair oil treatment, or as a hair and scalp mask.
For OCM, the oil face cleansing method.
For removing makeup.
As a serum for brittle, breaking nails.
For dry knees and elbows.
As an antiseptic foot treatment.
Option for men: for beard care and grooming.
For body massage as an anti-cellulite treatment.
For more info go to: www.nanoil.us