5 Easy Tricks that Will Give You Flawless Skin
Do you ever struggle with the skin looking dry after applying make-up? Does your BB cream or foundation settle into the face lines? This means you haven't prepped your skin correctly. See our 5 simple tricks for flawless complexion!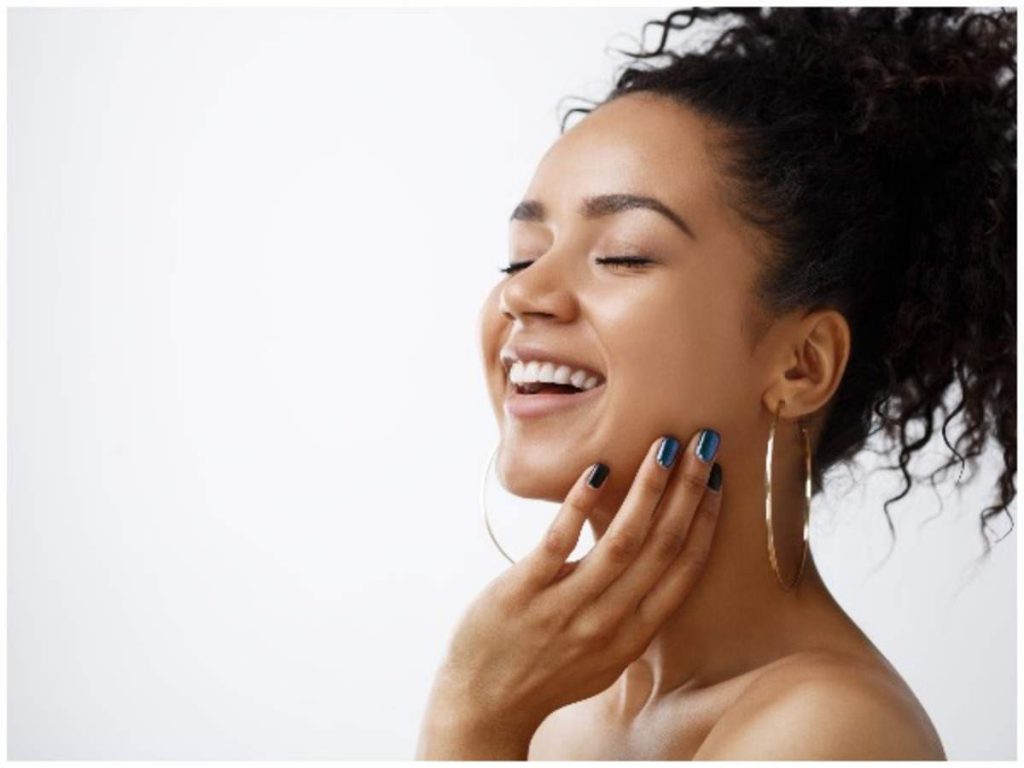 Most make-up fails are caused by our mistakes. The wrong choice of products, improper daily care, not priming the skin for make-up. If you have no idea what causes your foundation to cake or rub off preventing the "wow" effect, you should check our 5 easy hacks for flawless skin. See the trusted remedies which really work!
TOP 5 WAYS TO GET FLAWLESS COMPLEXION
1. Keep your skin moisturized, not just on the outside.
It's impossible to enjoy flawless skin without essential moisture. 3/4 of our bodies are made from water so we need to hydrate them using all possible ways. Using good moisturizer is beneficial for skin but you also need to drink minimum 1.5 l of water every day. Hydrated skin looks lovely when you apply make-up and doesn't get insanely dry spoiling the look.
2. Face exfoliation on a regular basis.
An exfoliating product is also brilliant for banishing the hated dryness. You can make it easily at home by mixing sugar with oil or get a ready-made one. It's easiest to exfoliate the skin during a face wash. Why is exfoliation a must? Apart from making the skin flawless looking and removing dry cells, it stimulates the microcirculation and cell renewal. In turn the face isn't just easily enhanced by make-up, but also gets plumper and more elastic.
3. Face-care oils.
Another remedy giving you a flawless face? Natural oils are second to none: argan oil, jojoba oil, sweet almond oil are the examples. Each one has slightly different properties so it's best if you suit them to your needs. Every oil conditions the skin and protects it against the sunlight, oxidative stress, etc. To keep the skin smooth, elastic and primed for make-up, use oils as a make-up base, face cream or face wash.
4. Deep cleansing and removing make-up.
What's great about oils is you can use them even for face cleansing. This method is known as OCM, oil cleansing method, and it's another brilliant way to get a flawless complexion, because oils deeply clean and remove the dirt and grease, e.g. excess of face oil which spoils your make-up. Removing make-up and cleansing the face are basic steps to take if you want long-wear, smudge-proof make-up.
5. Using only natural skincare products.
Choosing products rich in natural ingredients is a very good approach. If your products are based on plant-derived substances and are free from mineral oils, silicones or parabens, they won't clog the skin pores but will benefit your complexion. A natural foundation is way better than a chemical-laden product because it is easy to apply, blends with the skin and gives a natural finish. Naturally, everything depends on your skin type and the effect you want to create, but healthy, nourished skin never looks cakey after applying make-up.