Nanoil Spray for Professional Hair Styling at Home
A hair styling spray is a product that helps us create a lovely style. It is way lighter than hair sprays or mousses, and gives flexible hold without overburdening. A well-suited item will help you get the dream look without hairdresser's assistance. Check out Hair Styling Spray from Nanoil!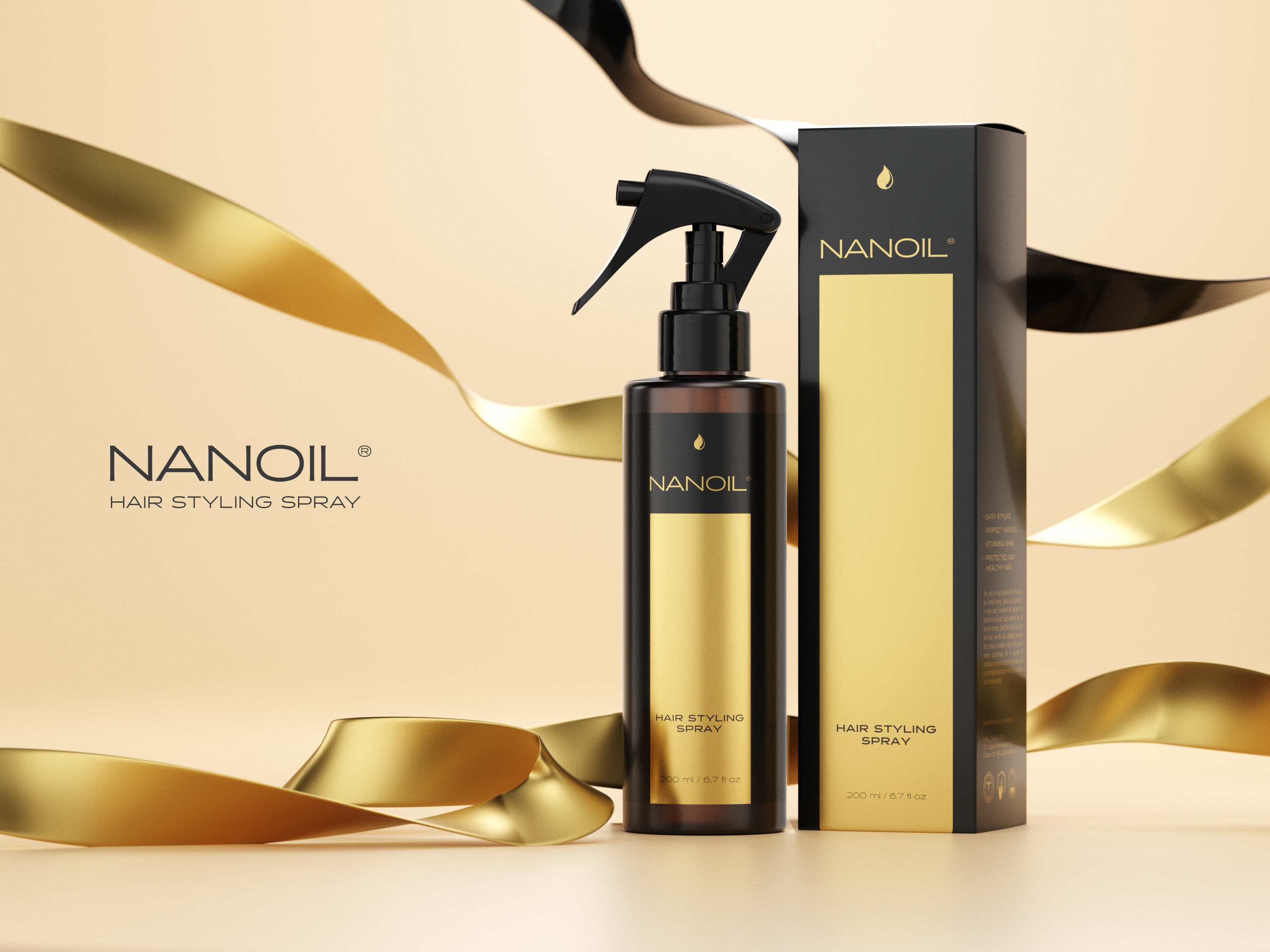 Nanoil Hair Styling Spray
Nanoil Hair Styling Spray will guarantee your styling and blow-drying routine goes smoothly, plus guard your tresses against mechanical damage! You'll boast a lovely-looking hairdo for many hours. You're afraid the spray won't work well for you because your hair is heavy or unmanageable? You shouldn't because the Nanoil Hair Styling Spray will ease the styling routine no matter the condition or type of hair. The product brings even more benefits, though. Beside giving an amazing look, the spray strengthens the hair.
Nanoil Hair Styling Spray – who will make the most of it?
It's a styling primer for any type of hair. You can use it either on wet or dry hair. Not only will it make your style last but also deliver shine, smoothness and amazing hair manageability. The Nanoil Hair Styling Spray will tame the most unruly strands. Thanks to natural and non-overburdening texture it delivers incredible shine and makes hair look fantastic all day long.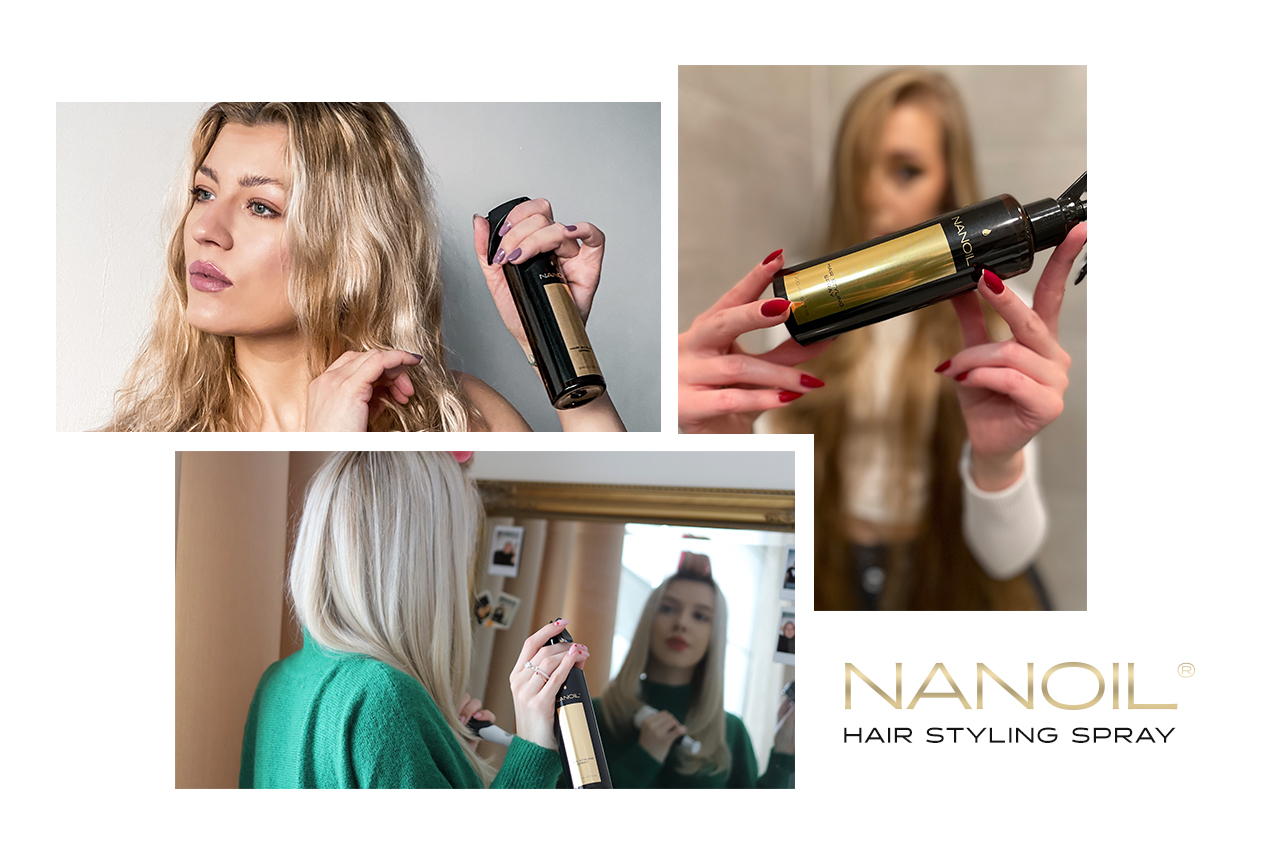 Nanoil Hair Styling Spray – components
The styling spray from Nanoil is made from perfectly-selected ingredients that will allow you to create an exceptional hairstyle quickly and effortlessly. At the same time, it delivers protection against damaging UV rays, wind and cold weather. It's also super easy to use: you simply spray it on hair and move on to blow-drying or any other type of styling you're big on! The formula includes panthenol, provitamin B5, which maintains hydration, has nourishing effects, and makes hair more resilient. Everyone around will be delighted by the gloss of your hair! The product has been designed for anyone wanting a perfectly-looking hairdo without overburdening.
What does the Nanoil Hair Styling Spray do?
The product has many positive properties which attract women in every corner of the world. What benefits can you count on if you go for the Nanoil Hair Styling Spray?
effortless styling routine
shiny, nice-to-touch hair
strengthening and protection
anti-static and frizz effect
all-day light-level hold
amazing scent
How to store the Nanoil Hair Styling Spray?
It must be stored at room temperature. It has a long shelf life, 30 days from the production date. The expiry date is provided on the packaging of course. Because a small amount is enough for one use you'll enjoy the effects of Nanoil spray for a very long time.
Where to buy the Nanoil Hair Styling Spray?
The Nanoil Hair Styling Spray can be bought on www.nanoil.us or you can try searching on some other websites offering beauty items. Pick the best deal and get a dazzling hairdo as soon as possible!