Nanobrow: The eyebrow serum that CAN'T be INEFFECTIVE
Sometimes introducing a seemingly small change into the look of our face may produce incredible effects. The devil is in the detail – each makeup artist knows that, therefore this season still favors wearing enhanced and full-looking eyebrows. When perfectly shaped, eyebrows play the role of frame for the most beautiful picture – your face. Are you wondering how to grow stunning and 100%-feminine eyebrows? It's simple! Just one eyebrow serum and a little bit of being systematic is all what is needed to turn your looks around. Keep reading to find out why Nanobrow is the best eyebrow serum.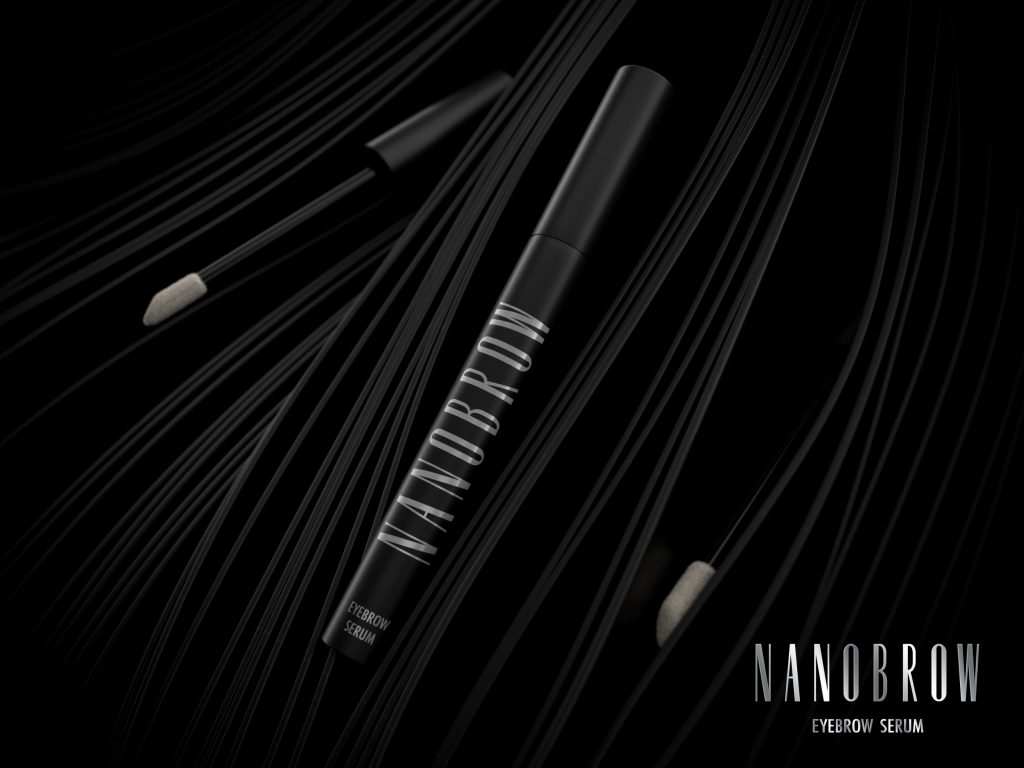 Nanobrow: The secret of the composition ideal
We need to ascertain one fact: Nanobrow is the serum offering the finest composition of ingredients that one could imagine! The number of nourishing substances being responsible for beautifying and stimulating brow follicles is truly impressive! Just take a look:
SOY GERM EXTRACT is the essence of what's the most valuable in soy. It effectively revitalizes brow hairs in follicles, reinforces their structure, protects eyebrows from thinning and wasting.
WHEAT GERM EXTRACT is a strongly revitalizing extract wielding incredible powers. This substances is able to boost appearance of hair and eyebrows by improving elasticity, preventing dehydration, revitalizing, strengthening, boosting shine and leaving hair conditioned.
BAICALEIN (scutellaria baicalensis

extract) offers a set of the highest class nourishing substances. To clarify, baicalein is a high concentration of plant sterols and tannins. In no time does it improve looks and condition of hair, encourages follicles to more efficient work, intensifies collagen and elastin production and promotes self-regenerating processes. The result of systematic baicalein use are full-looking and neat eyebrows.

ARGININE is the finest of all amino acids that focuses its action on satisfying hair needs. It reinforces, beautifies, conditions and protects eyebrows.
GINSENG EXTRACT is known as one of the strongest natural substances to regenerate hair and dermis. It's been long-recognized for being an elixir preventing adverse effects of passing time. Ginseng hides unique and biologically active substances which are typical of this plant. The very biologically active 

substances are ginsenosides and proteoglycans that have medicinal and nourishing effects. Also, both of them are anti-aging and slow down follicle dying.

ACTIVE PEPTIDES are substances that a decent eyebrow serum shouldn't lack. They stimulate growth of hair, eyelashes and eyebrows. They are commonly used in the best quality scalp lotions, hair conditioners and other similar hair care products focusing on boosting hair extension. Peptides have direct impact on collagen synthesis and boost micro-circulation, which encourages follicles to more efficient work. Obviously, this translates into accelerated growth or hair, including eyebrows.
PANTHENOL is this popular provitamin of B5 which is found important for the undisturbed hair growth process. It improves looks and elasticity of hair, accelerates brow hairs regeneration and stimulates keratin production – which is a natural constituent of hair. Furthermore, panthenol smooths hair out and intensifies colour and shine.
The best eyebrow serum: How does Nanobrow work?
Nanobrow starts affecting eyebrows from the very first application. It penetrates skin within a few seconds to reach the follicles where all the active substances reinforce brow hair from their roots. The blend of conditioning substances improves the appearance of brows – and this is why they gradually become prettier. In other words, day by day eyebrows keep restoring their lost vitality, moisturization, shine and colour. Moreover, eyebrows become well-protected against mechanical damage and dehydration. Nanobrow is a perfect serum that all it cares for is good state of your eyebrows.
Nanobrow: How to use it correctly to get marvelous eyebrows?
Eyebrow serum is a really convenient brow beautifying tool. It has to be applied once a day, at bedtime, right after doing precise makeup removal. Just one motion of sponge applicator is enough to coat each and every brow hair with the serum. Being systematic is what matters – thanks to a daily portion of Nanobrow, eyebrows are given the opportunity to become beautiful and thick almost overnight. And once they grow back, you can finally style them so as to match their shape with your face and eye spacing. Nanobrow offers you true face makeover!
Nanobrow: Raving reviews
The opinions state clearly: Nanobrow is just perfect. Only Nanobrow can boast about its stunning composition and being a good value-for-money. This is why Nanobrow keeps receiving positive reviews and wins numerous beauty product rankings. Even bloggers and makeup artists recommend using Nanobrow. Also, many women confirm that they would suggest their friend to apply Nanobrow to boost the appearance of their brows. The stunning effects speak for themselves: Nanobrow is the best eyebrow serum.