What Damages & Repairs Eyelashes?
Alluring eyes don't equal false lashes or ten mascara coats. Nature is the most beautiful so start caring for eyelashes reasonably. Check what's destructive and how to make lashes stronger.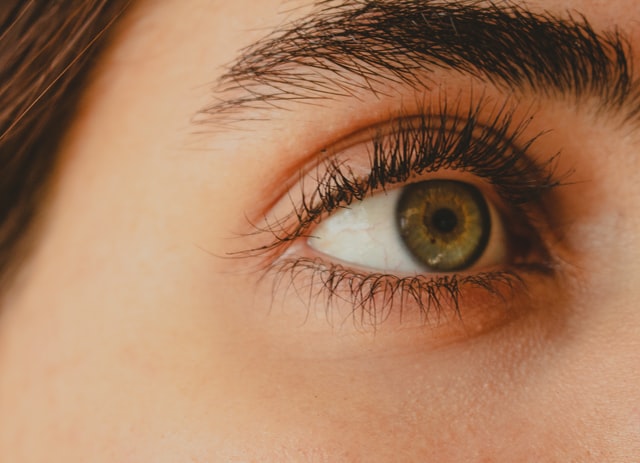 The way you care for your lashes (or if you do it at all) is reflected in their appearance. Weak eyelashes look bad, no matter how good your mascara is. A poor lash condition is usually our fault.
What damages the eyelashes?
Common causes:
regular eyelash extensions (especially, volume lash extensions e.g. 4D lashes),
skipping evening makeup removal or not taking makeup products off precisely,
wrongly-used lash curlers e.g. after coating with mascara,
nervous pulling lashes out,
not using lash care products.
How to regenerate eyelashes?
There are lots of ways. First, focus on reducing harmful factors which may affect the eyelashes. Avoid things that cause eyelash damage e.g. curlers, fake lashes, pulling out. Fragile hairs need some rest from weighing-down products and procedures. Another thing you should do is put your mind to makeup removal because getting rid of impurities and product buildup has a huge impact on your lash condition.
Giving up on bad cosmetic habits is one thing. Delivering essential enhancing and regenerating nutrients is as important. The most effective ways to get beautiful lashes include:
1. Using eyelash growth serums
The best option because an appropriately-concentrated serum is ideally absorbed and directly affects the bulbs. Usually, professional products are rich in natural strengthening substances as well as innovative formulas that stimulate growth and block the lash loss. To find the right product, you should check the results of best lash growth serum reviews and tests. Reading online opinions may help.
2. Applying oils to eyelashes
Some women are still the fans of using oils for lash growth. It's a home method which requires e.g. castor oil or olive oil. Natural substances give poorer results, which must be remembered. They work much better as the ingredients of products where their action is intensified by other substances.