Multitask cream from Estee Lauder. Revitalizing Supreme collection
Estee Lauder cosmetic brand offers its new collection – Revitalizing Supreme. This cosmetic line is designed for women having mature face skin. To start with, one component of Revitalizing Supreme is a multitask cream that reduces the sings of aging. The second product is an under eye balm that eliminates not only so-called crow's feet, but also dark circles under eyes along with unattractive swellings. What is more, Revitalizing Supreme collection contains also of a rejuvenating face mask and a CC cream. The first two cosmetics are closed in a golden jars of various capacity. The cream contains either 30 ml or 50 ml of the product, whereas, the balm has 15 ml of it. The other products are sold in tubes, where the CC cream contains 30 ml of the product and the face mask 75 ml.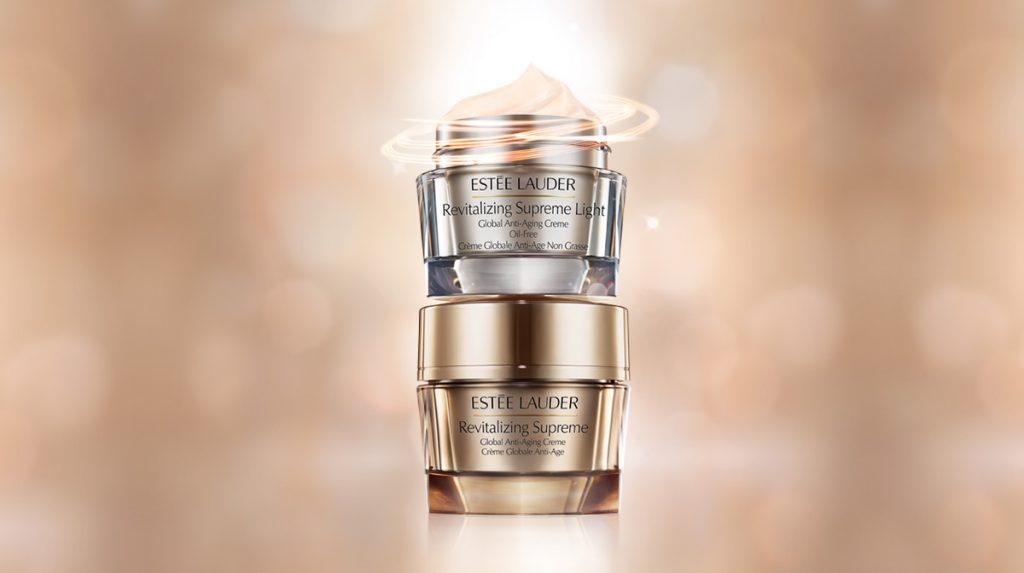 Revitalizing Supreme cream from Estee Lauder combat all skin-aging processes as well as eliminates the first signs of these. The product is recommended for all skin types, especially for mature skin, the one getting old, experiences the lack of brightness and is no longer as elastic as it used to be. Basically, the cosmetic provides firmness improvement, moisturization and tautening of collagen fibers. What is more, Revitalizing Supreme cream increases the level of elastin and hyaluronic acid which are responsible for skin smoothness and youthful look. Definitely, the cream is able to reduce wrinkles, eliminate under eye bags and dark circles, restore the natural shine of a face and keep the moisturization in skin cells on the appropriate level. Worth mentioning, the cosmetic was dermatologically tested, does not cause allergic reactions and does not lead to acne or blackheads formation.
When it comes to the under eye cream, Revitalizing Supreme from Estee Lauder, it is able to smooth and lighten up the eye skin area. Moreover, the cosmetic reduces the wrinkles that have been creating with aging, such as crow's feet or expression wrinkles. What is more, the product counteracts formation of swellings, skin fatigue signs and discolourations. Fairly important, the under eye cream was dermatologically and ophthalmologically tested and is recommended for all women regardless their skin type.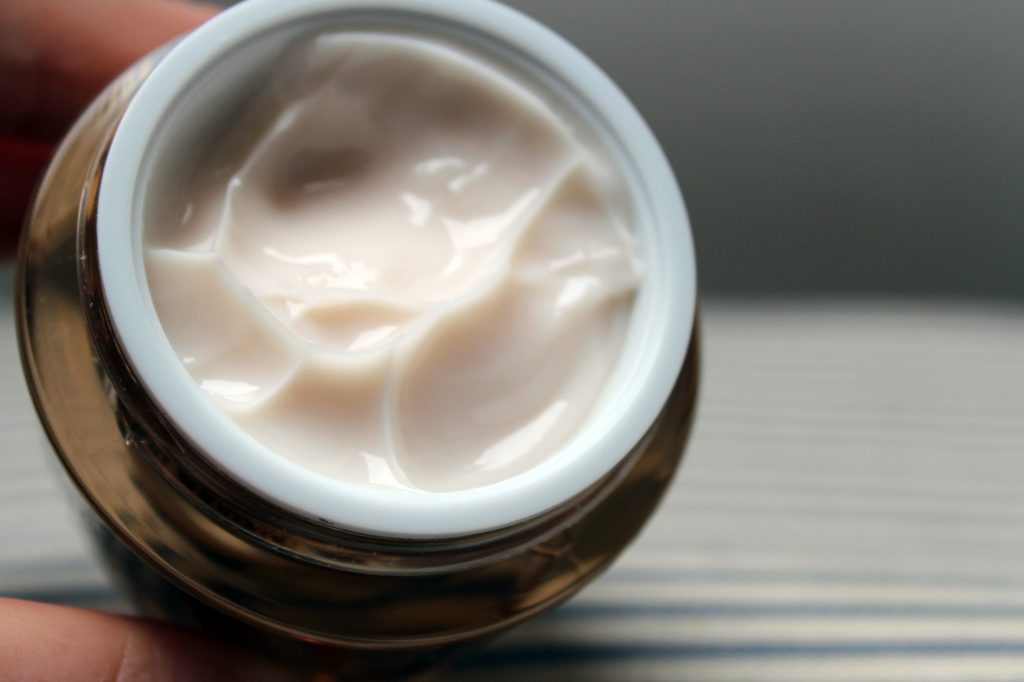 As mentioned above, Estee Lauder Revitalizing Supreme collection includes also the smoothing face mask. Thanks to that product, skin turns into being more rested, smooth, healthier and brightened up. Basically, it was created for people having face lacking of its natural glow, covered with fine lines or discolourations. What is more, the product reduces the look of dullness. When it comes to the face mask, it has the power to smooth and improve the suppleness of complexion. It was also dermatologically tested and can be used regardless skin type.
The last component of Revitalizing Supreme from Estee Lauder is the CC cream. Generally speaking, it is characterized by its multitask working. To clarify, it can replace a make-up foundation, a moisturizing cream and an anti-aging cream successfully. Thanks to this cosmetic, skin tone becomes evened and wrinkle along with discolourations perfectly camouflaged.