Nanoil retinol serum – for wrinkles, sun spots and acne
Do you think that the elixir of youth doesn't exist? You're wrong. Nanoil proves that a good retinol serum can bring back youthful and beautiful appearance to skin in no time. This is the best cosmetic you can possibly use for wrinkles, pigmentation pots, acne, as well as for other imperfections that impede your skin from looking its best.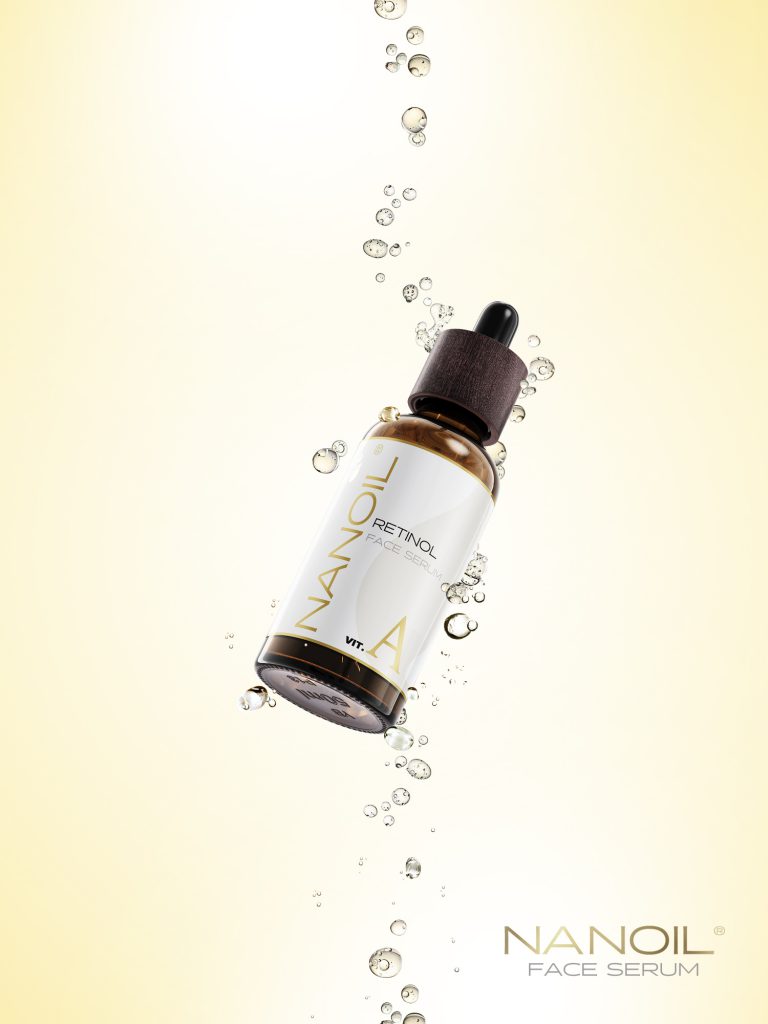 Anti-ageing treatment's main aim is to prevent skin from losing its good condition. The fact that it gradually loses its suppleness and changes over time is inevitable. However, there are a couple of ways in which you get older, and Nanoil proves that just one cosmetic suffices to look good despite the passing time.
Vitamin A – the protector of youthfulness
We're discovering more and more properties of vitamin A even though it wasn't a common cosmetic ingredient a couple of years ago. It was associated more with vitamin ointments available in pharmacies rather than with anti-ageing skin products. Nowadays we're aware of the fact that vitamin A is a potent protector of youthfulness – it helps skin shed its dead cells faster, evens skin tone, stimulates cellular turnover and aids in keeping youthful appearance for longer. Naturally, the form of vitamin A applied to the face determines how strong the effects will be. Pure retinol is recognized for being the most efficacious, and it can be found in many skincare products, for example in Nanoil face serum.
The best retinol face serum
Not without a reason Nanoil Retinol Face Serum is known for being the best retinol face serum. It's formulated with the optimal concentration of vitamin A – around 3% in each portion of serum – which is why it works so effectively, doesn't irritate or induce sun sensitivity. The good news is that this product is safe even for those whose skin has problems with tolerating other retinol-infused skincare products.
Obviously, there are more reasons that make reaching for Nanoil Retinol Face Serum a good idea, and here are the most important ones:
The serum has a short list of ingredients and is free from artificial fillers.
It is lightweight and is absorbed by skin the movement applied.
It works from the first use, leaving skin instantly fresh-looking.
It delivers lasting results in the form of nourished and improved look of skin.
Rejuvenating properties of Nanoil serum
Do you have wrinkles? Is your skin losing resilience and you can feel it getting older? Especially for those people Nanoil brought out a retinol face serum. This is a rejuvenating elixir that gives better results than many in-salon treatments. There is just one condition: you have to use Nanoil Retinol Face Serum every day at bedtime. Only in this way is it able to promote skin's self-healing processes, strengthen collagen and elastin fibres, and make skin stronger, resilient and less flabby. Over time it smooths the skin out by eliminating wrinkles.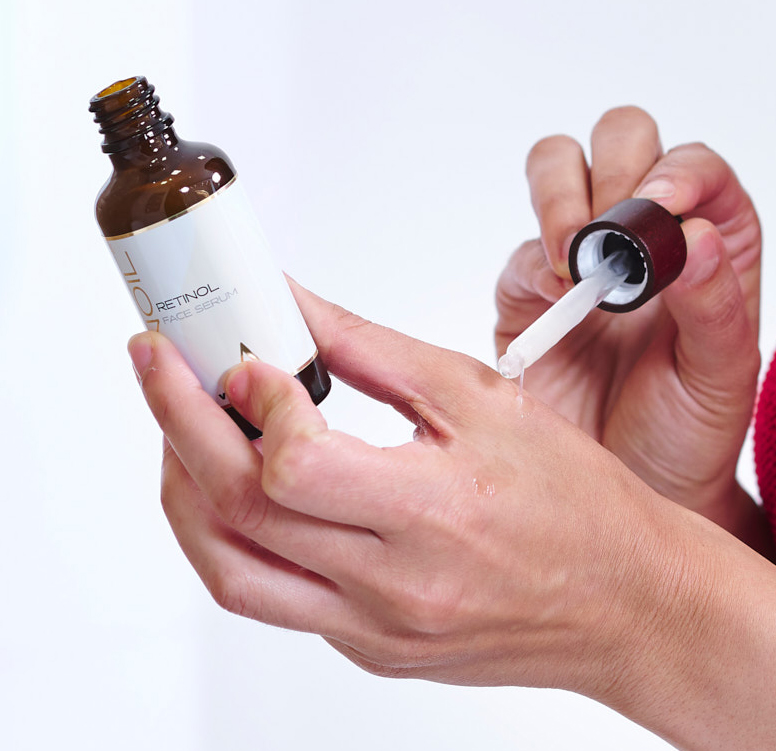 Nanoil serum for acne and pigmentation spots
Perhaps you're suffering from acne and various kinds of skin imperfections and discoloration? If that's your concern then Nanoil Retinol Face Serum is also for you because owing to vitamin A, this serum is able to support the cellular turnover that occurs in skin naturally. Additionally, it speeds up acne healing and promotes skin renewal, which results in brighter and luminous complexion. When used regularly, Nanoil retinol serum will give you the first results pretty quickly, but the pace at which the improvement becomes visible depends on how severe the acne is. Still, no matter the blemishes, Nanoil serum deals with them perfectly.
If you want to learn more about Nanoil Retinol Face Serum properties and benefits, visit nanoil.us.