Hair regenerating cosmetics from Mending Bumble and Bumble collection
Mending Bumble and Bumble cosmetic collection comprises of several products: two conditioners named simply Mending Conditioner, a hair mask Mending Masque and a shampoo Mending Shampoo. These are destined for reconstructing hair damaged by dyeing, perming, blow-drying, straightening and with other intensive and aggressive treatments done at a hairdresser's. What is more, the cosmetics deal also with dry and matte hair, split ends and with hair which keratin and hydration level is too low. Furthermore, Mending Bumble and Bumble hair care collection nourishes, strengthens and regenerates hair, restoring its former shine and elasticity. Indeed, the products ease combing and counteracts tangling.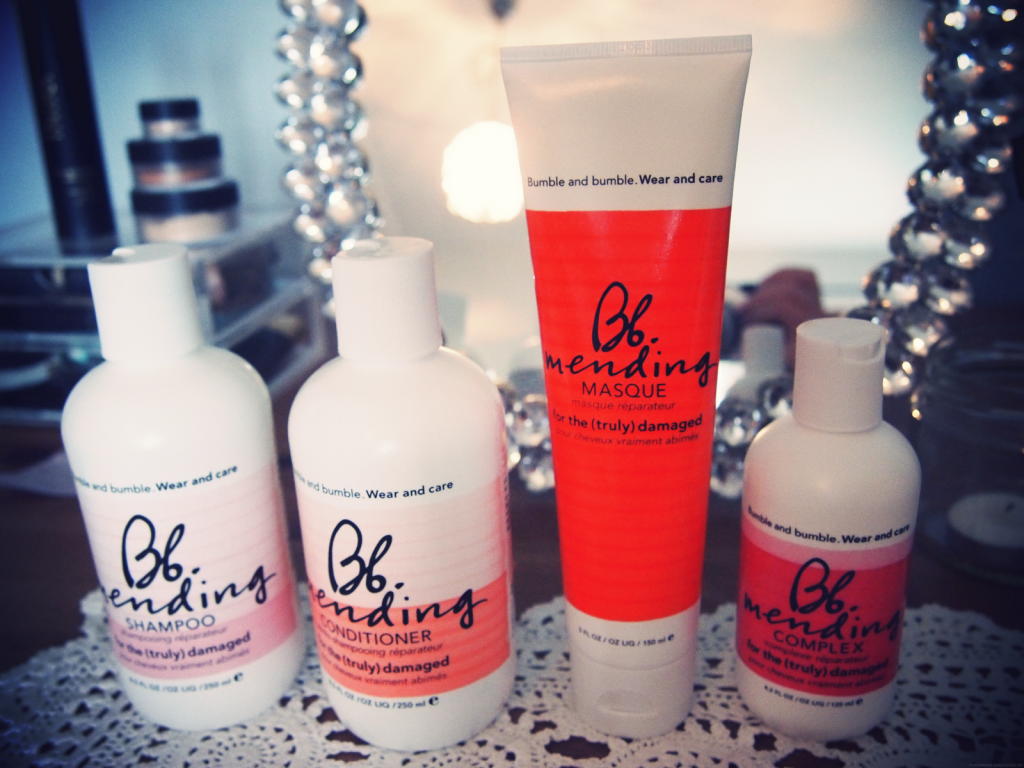 How to use particular cosmetics from Mending Bumble and Bumble collection? Let us start with the hair mask. It should be applied on washed hair once a week. The product has to be put on wet hair. After 10 minutes you can rinse it thoroughly. Obviously, the shampoo has to be mixed with water and put on scalp and hair to cleanse these. Naturally, it also has to be rinsed. When it comes to the hair mask that is sold in a light pink package, it should be applied on wet hair only. Then, after approximately two minutes, or more if you have time to hold the cosmetic longer, rinse it with lukewarm water. The other hair mask can be put on either dry or wet hair.
Mending Bumble and Bumble cosmetics contain substances that are responsible for deep hair moisturization and complex regeneration. What is more, the products are able to restore natural shine of hair. In general, the very precious ingredients are: pro-vitamin B5, keratin, linoleic acid, extracts of barley seeds and wheat. When it comes to Bumble and Bumble products' appearance, all of these are closed in the bottles except the hair mask – it is sold in a tube. The capacity of the shampoo and the conditioners equals 250 ml, whereas, the hair mask is sold in 150 ml tube. Great news, we can use only a single cosmetic of Mending collection. Nevertheless, way better outcomes will be achieved due to the usage of all the components provided. Last piece of information, Mending Bumble and Bumble collection can be recognized by its orange and red fairly characteristic labels.