Roundup: Reviews of Best Keratin Hair Masks
Is your hair getting worse because of heat styling, coloring, and harsh weather conditions? Did you know that keratin is the best hair-repair substance? It builds our hair and that's why it is the best remedy for damaged strands. Thankfully, you don't need in-salon keratin treatments because a good hair mask works wonders. Use it regularly to make your hair stun. See the best keratin hair mask to try.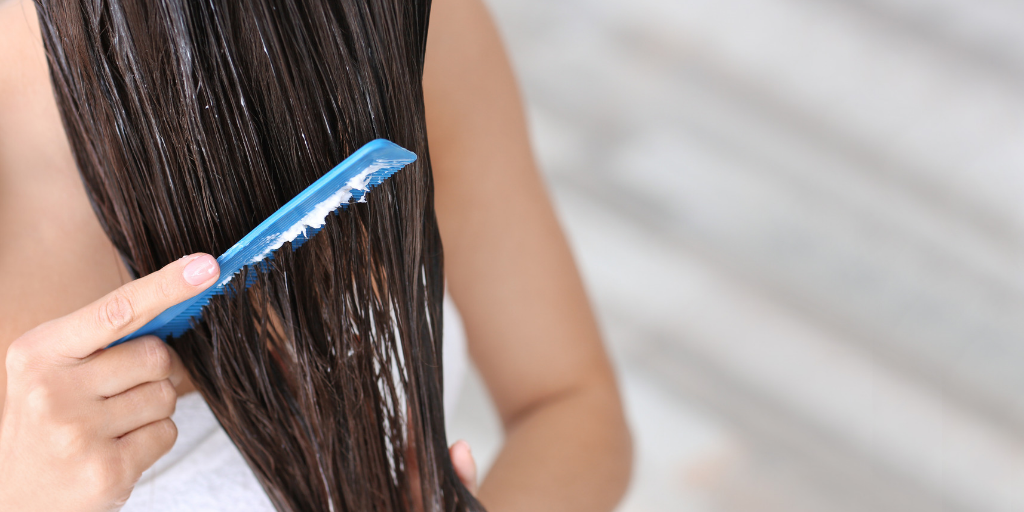 What is a hair mask?
Many girls use hair conditioners and they wonder if hair masks are necessary. Every hairstylist says that a mask is the strongest hair-care product working the most deeply. It is able to give you dream hairdo: masks are as important for your hair as face serum is for your skin. Why? Because masks have the highest concentration of ingredients which improve the condition of hair and make it better-looking. So, if you really want professional treatment and amazing results, use a good hair mask at least once a week.
Keratin hair masks: which one works best?
The best hair mask gives the best effects in a record time. Regular application quickly repairs damage, improves appearance and condition of hair. The effects can be compared to those achieved at the salon. Still, remember that only some masks with quality ingredients give great results. Only the best selection of substances and high-quality keratin can realize your dream of lovely hair.
What effect does keratin have on hair?
We already said that keratin is a main building block of hair which reconstructs the hair, making it strong and resistant to damage. This powerful protein builds healthy hair, as well as keeps the nails, skin, and teeth in perfect condition. Thanks to keratin, hair is more resistant to weather, blow-drying or physical damage (towel-drying, tugging).
With a good keratin mask you can quickly get the effect of smooth, straight, silky hair. Hydrolysate is its best form: keratin molecules are super-small and easily penetrate the hair. The best keratin mask strengthens the keratin bonds, which translates to more voluminous, smoother, and glossy hair. Keratin additionally keeps the hair moisturized, keeping it strong, resilient, bouncy and soft.
How to use a keratin hair mask?
You need to prime the hair first: apply your mask onto damp (more absorbent) hair after shampooing (dirt or product buildup won't prevent keratin from penetrating). A shampoo opens the cuticles so more keratin is absorbed.
Apply the mask on damp, towel-dried hair so the product doesn't run down. To enhance the absorption of ingredients and make them work better, you can put a shower cap and a warm towel on. Stick to the timing provided on the packaging; usually it's from 15 to 30 minutes. Next, rinse the hair thoroughly using lukewarm water. You know how to use it. Now see the best keratin hair mask to try!
THE BEST KERATIN HAIR MASK – RANKING
★ NANOIL KERATIN HAIR MASK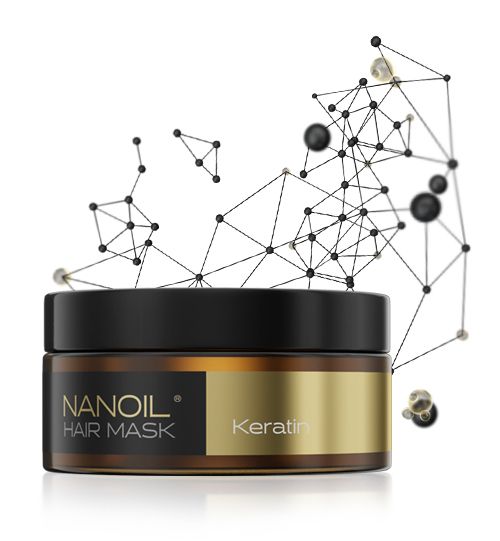 We have no doubts about it: Nanoil is the best keratin-based hair mask which works like a pro producing effects really fast. It works wonders even on extremely damaged, dull hair which tends to break off and split.
Nanoil Keratin Mask is an absolute must-have if you struggle with unruly hair, heat-style or color the hair regularly, or suffer because of weathered strands. Girls say the mask made their hairdos healthier-looking, smoother, and shinier after first use.
Apart from keratin, the Nanoil mask is rich in panthenol, which is another essential ingredient. It greatly enhances the most ruined hair, moisturizing, thickening and strengthening the hair shaft. Panthenol is a substance which gives the brilliant shine and smoothness, leaves the hair softer, and keeps ends from splitting.
Nanoil keratin hair mask reviews: this is the top-rated and best-selling hair mask with keratin. We bet you've heard about it before because it's won girls' hearts in a record time! Hairstylists recommend it too. Nanoil Keratin Hair Mask gained huge popularity really fast!
You must be wondering where to buy this marvel. Nanoil mask is available at many online drugstores and on the official Nanoil site. Go to www.nanoil.us/keratin-hair-mask and order your keratin mask with home delivery.
★ KÉRASTASE RÉSISTANCE KERATIN MASK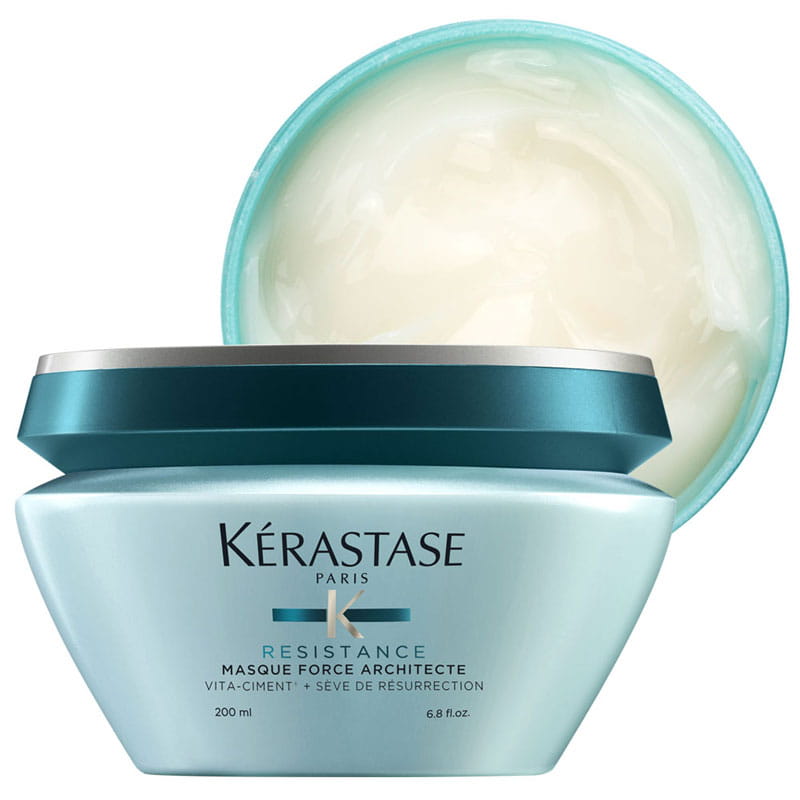 A superb mask for over-processed, brittle, dull, brittle hair. It strengthens weak, unruly hair. Both hair junkies and hairdressers like it but we can't skip the fact that it's one of the most expensive masks in our ranking. Kerastase mask provides damaged, coarse and dull hair with a regular supply of strengthening ingredients, repairs hair structures, and makes the hair smoother and softer.
Additionally, the mask reinforces delicate strands and protects them against external aggressors. It also contains ceramides which act similarly to keratin, fixing damaged structures and strengthening them from within.
Kerastase Resistance Hair Mask reviews: the reviewers like the effects but they don't like the price. The popularity of this product is probably connected with the brand's good reputation in hair salons.
★ LANZA KERATIN HEALING OIL INTENSIVE HAIR MASQUE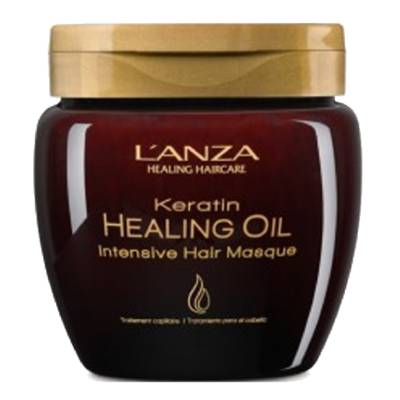 Another mask is also pricey but it does contain high-quality keratin. This is a good option for damaged, brittle, dull hair. Lanza Keratin Healing Oil Masque works in deep layers of hair, nourishing, strengthening, fixing and revitalizing them. The formula is based on keratin as well as natural oils so you must be careful if you've got fine hair – it may weigh it down.
Lanza Keratin Healing Oil Masque reviews: the users like its effect on damaged hair provided that it isn't fine or thinning. The mask strengthens and delivers gloss; the oils protect against damage.
★ XTENSE CODE KERATIN HAIR MASK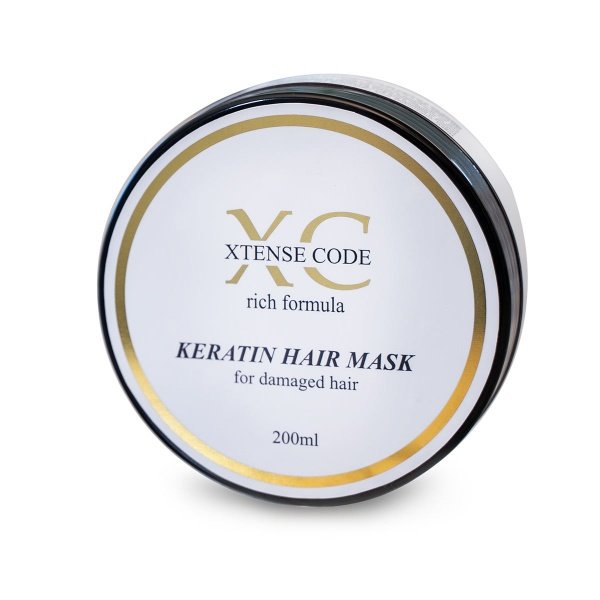 Xtense Code mask is known to fans of beautiful hair. This treatment effectively repairs the hair and – used on a regular basis – strengthens and prevents damage.
Apart from keratin, the mask holds some natural substances which intensify its conditioning effect. This plant-based mask is packed with extracts (nasturtium, white nettle, sage, watercress, arnica). Lemon essential oil gives it a fresh aroma.
Shea butter included in the mask leaves the hair softer and enhances dull hair, boosting shine and reviving the color.
Xtense Code mask reviews: this nutrient-rich mask conditions the hair and gets positive opinions but the fans of keratin hair products say it has too little keratin.
★ RENE FURTERER ABSOLUE KERATINE ULTIMATE REPAIRING MASK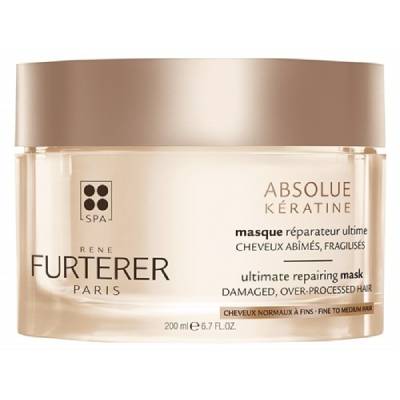 Lightweight but also highly-concentrated keratin mask. It is designed for extremely damaged, brittle hair which requires instant repair. Rene Furterer Mask is supposed to fix damaged hair structures, without weighing fine hair down. It contains plant-derived keratin extracted from soy and wheat which imitate protein found in human hair. The mask is also rich in camelina oil which protects and nourishes. This is a strongly-working mask which shouldn't be used often. Use it for 2 or 3 weeks tops.
Rene Furterer Keratin Mask reviews: because it is highly concentrated, it doesn't work well for some hair types. Users like the effects but they complain about the high price and limited availability.