6 Mistakes You Should Avoid If Your Skin Is Sensitive
You do your best to tenderly care for your skin but it turns red, goes irritated or burns anyway? Make sure you don't make one of the 6 skin-care mistakes!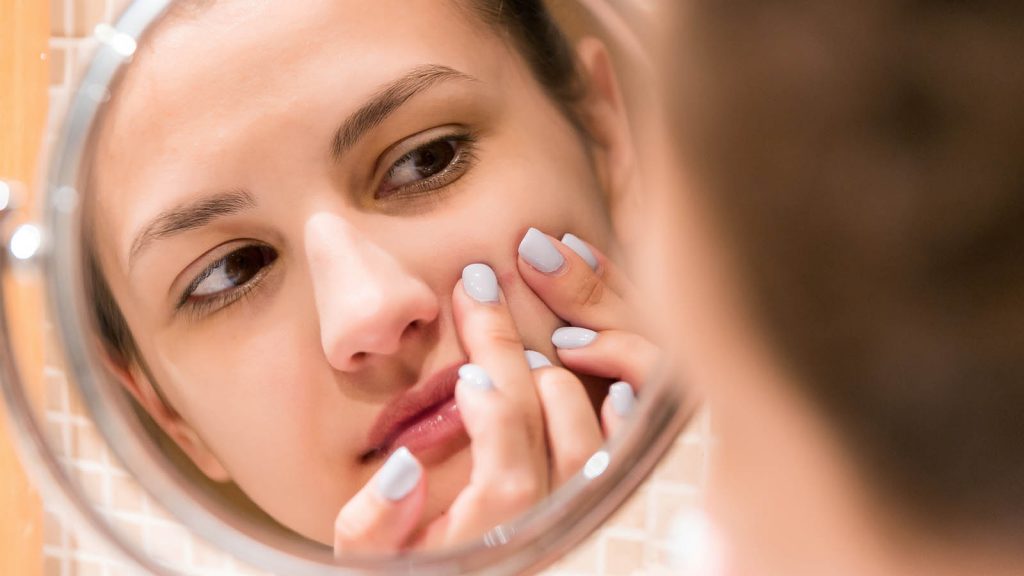 MISTAKE 1 YOU REPLACE PRODUCTS TOO OFTEN.
Do you know that replacing moisturizers too often and overuse of masks and treatments lowers the resistance of sensitive, delicate skin? So, if you want to keep your skin flawless, cut down on home treatments. Don't use scrubs and masks too often – once a week is perfectly enough to get the desired effect. As far as scrubs go, keep them mild. A gentle enzyme exfoliant is best for your skin because you don't need to rub it in.
Your new moisturizer hasn't given you the desired effect? Remember that this type of product doesn't work instantly. It needs 2 or 3 months to enhance the skin. So, don't replace it after 2 weeks discouraged by lack of results.
MISTAKE 2 YOU USE STRONG RETINOL-BASED PRODUCTS.
Lots of retinol-based products have a strong effect (may be dedicated to acne skin only) so they are likely to irritate sensitive skin. If you want vitamin A treatment despite that, use a milder concentration and products designed for sensitive skin. Retinol has an amazing rejuvenating effect and is gentle on skin at the same time. Remember also to secure the skin during the retinol therapy – a high SPF product is a must.
MISTAKE 3 YOU TAKE HOT SHOWERS.
Hot water doesn't benefit either couperose or sensitive skin. High temperature causes broken capillaries and unwanted redness instead of a nice blush.
36 Celsius degrees is surely an optimal temperature to keep the skin comfortable and safe.
If your skin is prone to redness and broken blood vessels, you'd better give up on sauna because it makes them weaker. They are right under the skin so once they break, you can see spider veins on your face. Plus, the salty sweat in the sauna may irritate sensitive skin.
MISTAKE 4 YOU ARE NOT CAREFUL WITH HERBS.
It's said that herbs have a miraculous effect on skin. Sadly it's forgotten that herbs may also irritate sensitive skins. To make things worse, many of them cause allergic reactions so you should make sure your skin tolerates a given extract.
If your skin is sensitive, use one herb, not a few at once. This way you will know how it works on your skin and if it's safe. Reach out for herbs whose skin-strengthening effect is confirmed: pot marigold or heartsease.
MISTAKE 5 YOU USE WRONG SUNSCREEN.
Chemical filters are highly effective but they often harm sensitive skin at the same time. Mineral filters are a better choice for you. While shopping for sunscreen, see if it's labeled mineral or chemical. Use thick lipid creams to keep the skin safe from sun damage and dehydration.
MISTAKE 6 YOU USE PHYSICAL SCRUBS.
Exfoliating the epidermis with a coarse-grain scrub is never a good idea if your skin is sensitive and easily irritated. So always choose delicate enzyme exfoliants: apply it on the skin and leave on like a mask for a few minutes. Enzymes dissolve dead cells so new skin is uncovered without unnecessary irritations. Remember that even mild, enzyme exfoliation can't be overused. Do it once a week or even once in two weeks if your skin is hypersensitive.