Mission: the ideal make-up removal. How to do it correctly?
Is make-up an important element of every stylization? Do you like to look up the tricks of professional make-up artists and bloggers who test new products? You should keep in mind that as important as the cosmetics you use is how well you remove cosmetics residues. Which products are best for them?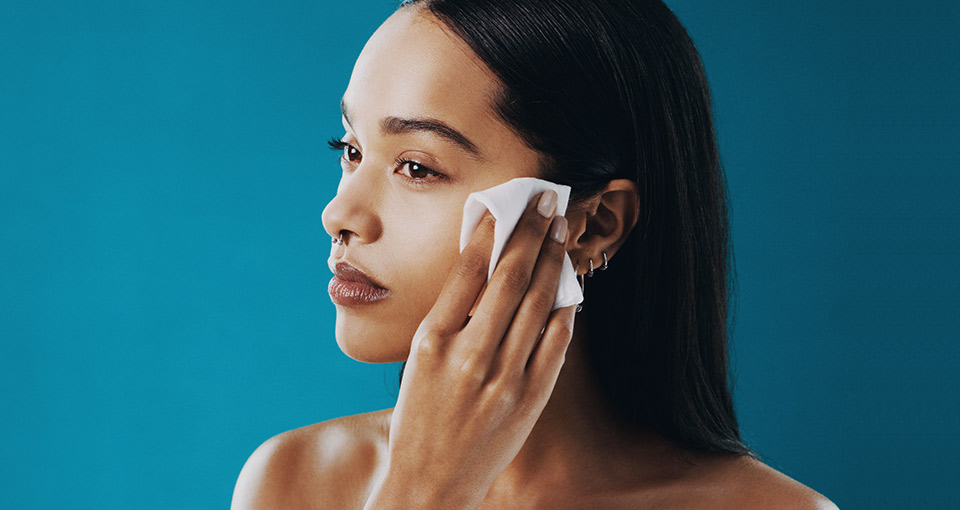 It's an evening and you are preparing for the night out for quite some time now. You do the perfect make-up, carefully choose each piece of clothing, accessories, and shoes. You have the night of your life and the only thing you dream of is to get to bed as soon as possible. Then you take a look in the mirror and sadly notice that time-consuming make-up removal is what waits for you first. You are tempted by the thought to just go to sleep with your make-up on or to just remove the surface layer. Does the beginning of this story sound familiar to you as well? What should you use to remove the make-up?
Correct make-up removal – set aside the wipes and turn towards water and soap
Possibly, you have decided to use make-up removal wipes more than once, have you? You will probably admit that this method is often bringing more harm than good. The worst-case scenario all gets smudged, the best-case scenario – you remove what is visible at the first sight. As you perhaps know really well, it is impossible to use only one wipe and you will need several of them.
How to perform a thorough make-up removal? Use… water and soap.
This method works way better when it comes to the removal of dirt that is invisible at the first glance. However, remember to use soap that you are familiar with and you know your skin won't react with an allergy to. The last thing you need is to experience additional issues. Make sure to avoid the mix getting into the eyes because prickling and welled up eyes is not a pleasant feeling.
Micellar water and toner – essentials in your cosmetic bag
Do you ever wonder how you can remove waterproof make-up? Micellar water will come to your rescue. What are its greatest advantages? Besides cleansing action, it provides skin with hydration. A small amount of it is able to handle a lot of cosmetics. The use of micelles makes make-up residues being removed in no time by sticking to the cotton pad while leaving your skin moisturized, clean, and glowing. It is invaluable in eye make-up removal which as you know requires more time and effort. Give yourself a moment so that the whole procedure was as safe to the eyes as possible.
Once you finished, reach for the toner. Its action is able to perfectly complement the micellar water. Run moist cotton pad across all the most important parts of the face where you had your make-up on – neck, cleavage, even hairline. It is an area where make-up cosmetics residues may be left as well. If you won't remove it, you may suffer from skin imperfections the next day, so you should make sure that the cleansing is thorough.
What to use for make-up removal? The tips included in the above article will help you with the removal of all residues after the make-up. Your skin will be grateful for comprehensive skin care.