Facial contours under control – Shaping Facial Lift from Clarins. How do Asian women care of their beauty?
Face serum Shaping Facial Lift from Clarins
With increased age the shape of face changes. The transformation reflects itself in, for example, double chin (and in some cases even triple chin) formation, skin becoming flabby, wrinkles becoming deeper, the complexion revealing age spots, the decreased level of collagen and hyaluronic acid, as well as in the general dehydration. Not surprisingly, winkles are considered as one of the greatest nightmares of people, especially, of the women taking special care of their appearance since they would like to be young forever. For that reason, the producers of Clarins cosmetic brand have decided to design a cosmetic which reshapes face and improves skin condition. Now, here is the reference to Shaping Facial Lift serum.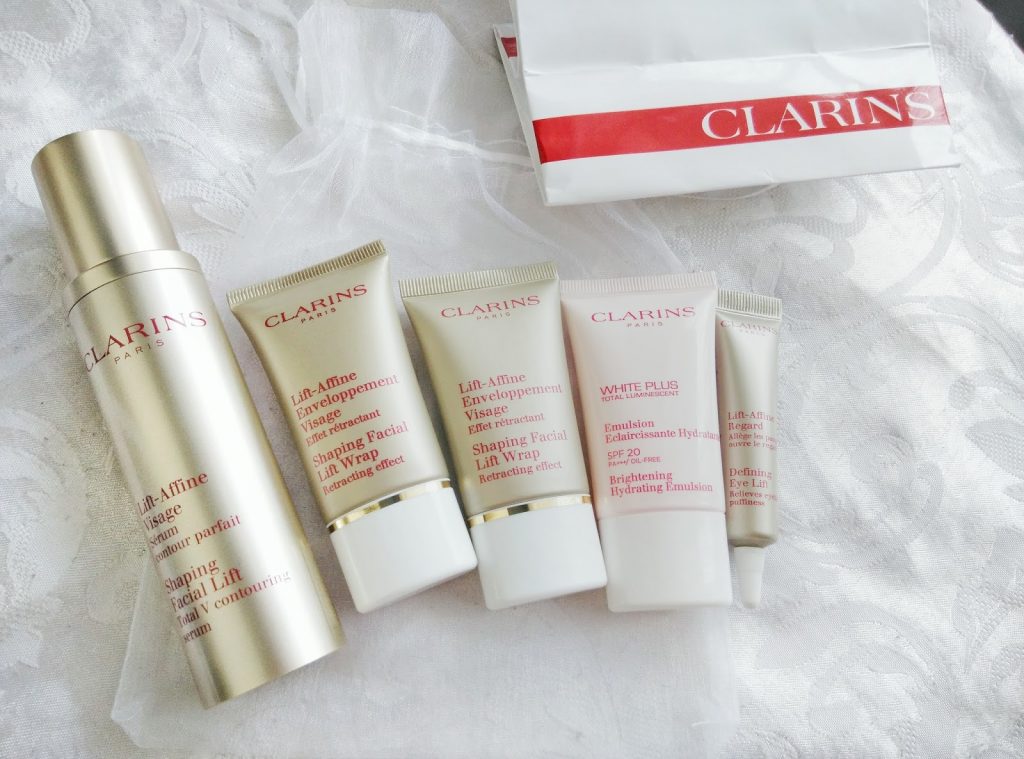 The product is ideal for normal, oily and combination skin type. In spite of the common features of an anti-wrinkle cream, Shaping Facial Lift from Clarins improves also the desirable oval shape of a face. How is it possible? The serum contains special substances of moisturizing and firming properties which boost the level of collagen, elastin and hyaluronic acid in dermis. Thanks to these elements, the outline of face become a little bit lifted and when applied regularly, so called, double chin disappears completely. In the same fashion, the collagen fibers become strengthened, skin is again elastic and smooth.
Manual auto-lifting method according to Asian women
It goes without saying that Asian women are famous for their beauty and smooth face skin. Obviously, these beauties have got their own techniques of caring, shaping and firming face. And one of these beautifying techniques is known as the manual auto-lifting method. We can try it out right after application of Shaping Facial Lift serum from Clarins. How does this technique look like? All you have to do is supporting your elbows on the laps and incline your head to the front. Next, form a butterfly out of your hands – cross your hands with the inner side to make your thumbs overlap (like in the shadow theater play.) Than, move your fingers down from the forehead, through the nose, and when you reach the mouth, split your hands aside and massage the cheeks and neck. According to Asian women, it works wonders.