Face Sculptor – cosmetic novelty from IsaDora: bronzer, highlighter and blusher in one!
Multitask make up cosmetics or 3 in 1 products are quite an invention! Using this sort of specifics, we save not only our money and but also the precious space in a make up bag or in a purse. This universal approach corresponds with IsaDora brand since it has combined a bronzer, a highlighter and a blusher into one product. This innovative cosmetic can be found on shop's selves under the name of Face Sculptor.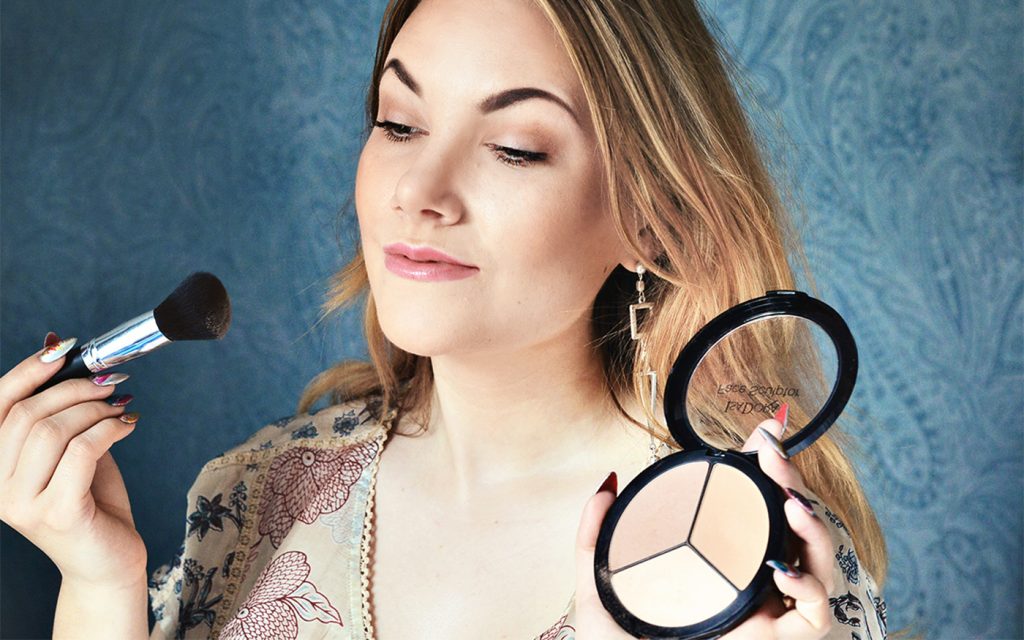 As mentioned before, Face Sculptor is a fusion of a blusher, a bronzer and a highlighter. As a consequence, buying one product we end up having three cosmetics. Definitely, this is fine solution for rushed women as well as for those who enjoy touching up the make up during a day. Another great advantage, Face Sculptor is destined for all skin types. Additionally, it is available in two shades: Warm Peach and Cool Pink. The first shade works best with warm and dark complexion, whereas Cool Pink matches with cool skin colour.
Each cosmetic, placed into the box, is of different task. As an illustration, the bronzer shapes facial contours, the highlighter brightens complexion up and optically makes eyes bigger, and the blusher gives skin fresh, healthy and radiant look. Nevertheless, how to distinguish these products since these are placed into one package? The producer found the solution for this issue. The edges of the lid are decorated with the inscriptions informing which cosmetic is placed into the particular compartment. Obviously, professional make up artists do not have any problems with the identification of the colour cosmetics, however, after all, it is better to be safe than sorry.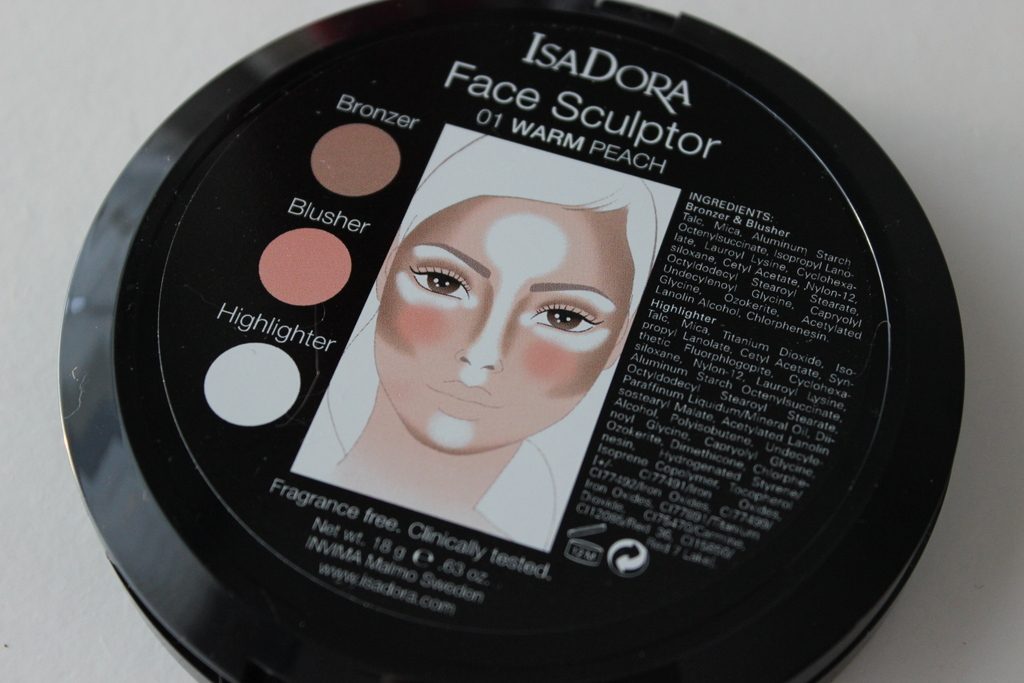 The new cosmetic from IsaDora brand is sold in a small, round box. The box itself is rather ordinary, made of plastic having a transparent lid. Unfortunately, the producer has attached to the box neither a mirror nor an applicator. The capacity of cosmetics equals 18 grams. Doubtlessly, the considerable advantages of IsaDora product are, firstly, its composition since it does not contain any fragrances and, secondly, that it was tested in laboratories. With regards to this, women having sensitive skin can apply this cosmetic mix freely.