Brow Makeup Trends: 3 Trendiest Looks With Nanobrow Lamination Gel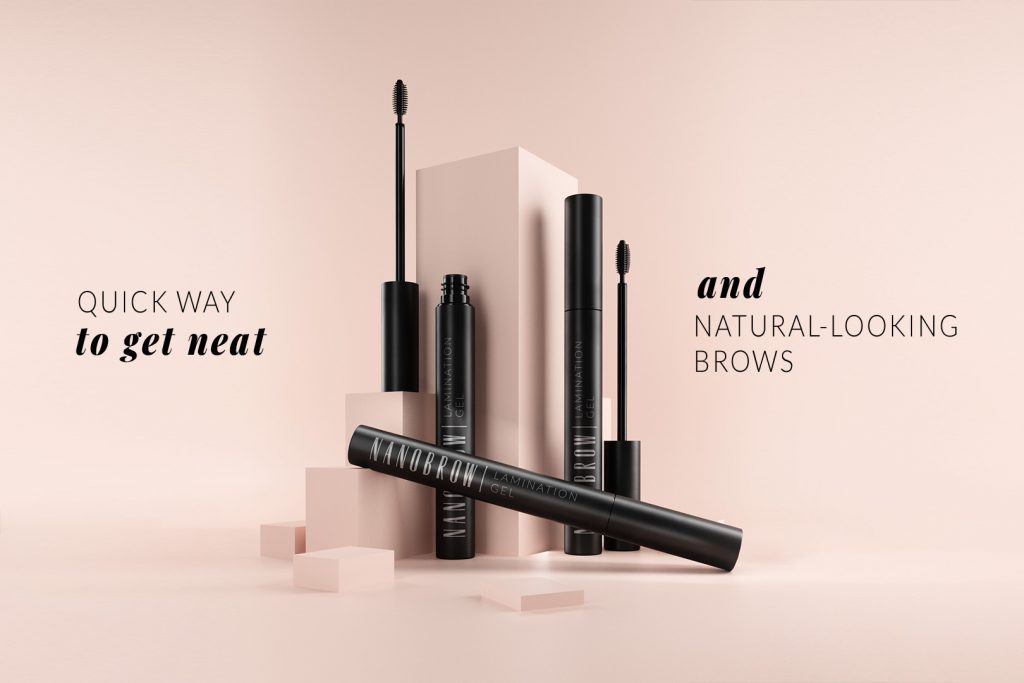 Beautifully done and sculpted arches were unreachable for you? No longer! Discover brow gel Nanobrow Lamination Gel! It's already loved by Instagram users and eagerly used by professional makeup artists, as it allows you to achieve a variety of effects in brow makeup. Meet 3 trending brow look!
Nanobrow Lamination Gel – description and properties
Nanobrow gel is a unique brow makeup product, equipped with a precise silicone spoolie. It is used for shaping and adding color to eyebrows. Its gel formula perfectly holds and sculpts the eyebrows. If you like the brow lamination effect but you're not a fan of cosmetic procedures, brow gel Nanobrow Lamination Gel helps you achieve this effect effortlessly. It leaves your brows perfectly defined and holds them in place all day long until you wash away your makeup in the evening.
The Nanobrow brow styling gel formula gently coats and highlights the natural color of your eyebrows. It delivers the effect of defined, fixed and natural-looking eyebrows. The brow gel comes in four shades and a transparent version for fans of natural brow makeup in #nomakeup style! The formula of Nanobrow Lamination Gel contains castor oil, which boosts shine, nourishes, protects and strengthens the hairs. It's makeup and brow care in one! How to apply it? There are many possibilities! Learn the best and trending brow hacks recommended by Instagram users!
Nanobrow Lamination Gel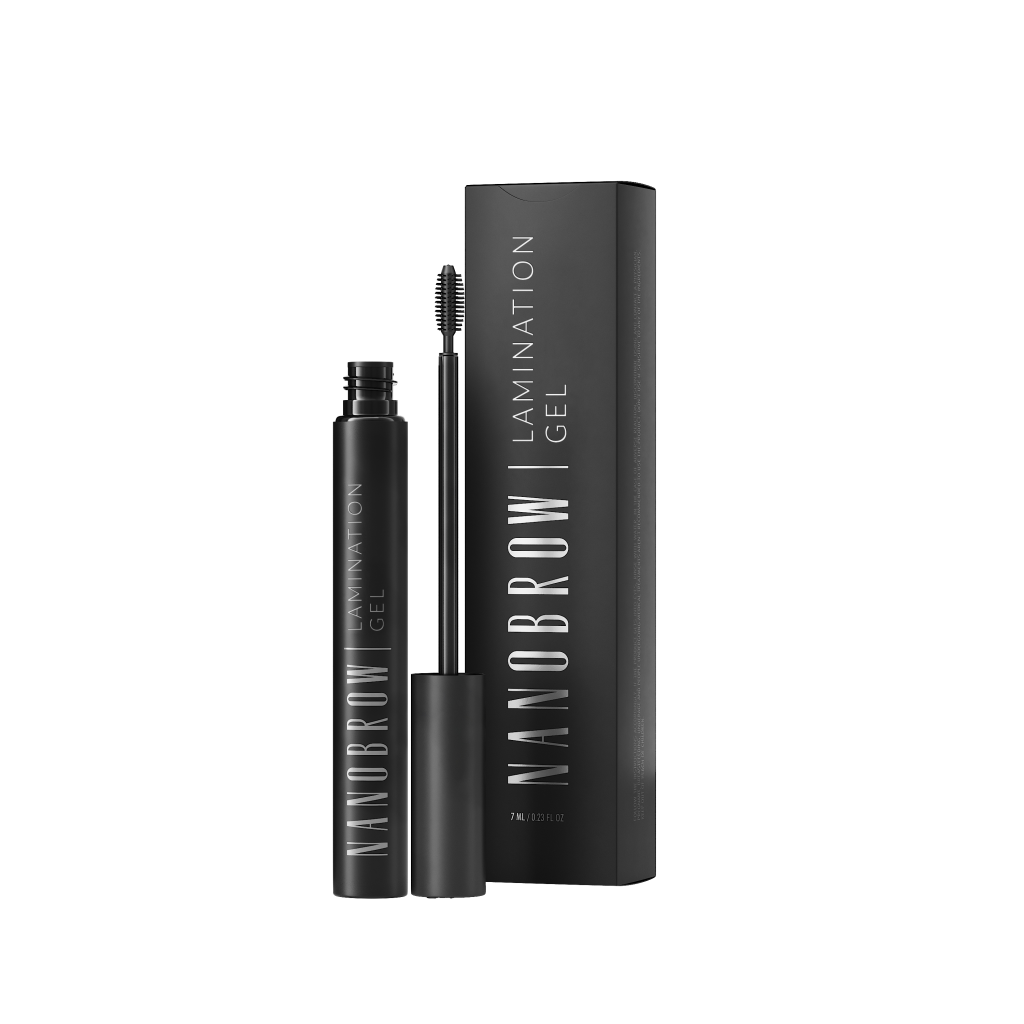 Brow styling gel is available in shades:
Nanobrow Lamination Gel – 3 beautiful brow looks
Nanobrow Lamination Gel works great as an individual brow makeup product but can be combined with other products from the Nanobrow range. Take a look at its various uses:
NANOBROW GEL + NANOBROW EYEBROW POMADE
Do you dream of bold eyebrow makeup? Do you like to strongly emphasize your arches? Or maybe your eyebrows are thin and sparse and makeup is your way to make them look defined? Get inspired and do your brow makeup with a pomade, giving them an expressive and beautiful shape. You can add realistic-looking individual hairs, fill in the entire arch with color, and finally finish the look with tinted or transparent brow gel mascara Nanobrow, which boosts the three-dimensional effect and visually thickens your arches!
NANOBROW GEL + NANOBROW POWDER KIT
If you're into the ombre brow effect, microblading isn't the only solution! Instead of microblading, you should try Nanobrow's satin soft brow powders with rich colors and excellent pigmentation. The kit contains two matching brow powders that create a beautiful and striking ombre effect on your eyebrows! Finally, use Nanobrow Gel as a finishing touch to your makeup. This way your makeup will last all day without touch-ups!

NANOBROW GEL + NANOBROW EYEBROW PENCIL
Do you value precision in your brow makeup and your eyebrows only need subtle touch-ups? Choose Nanobrow Eyebrow Pencil! Its thin tip perfectly draws the thinnest lines and mimics individual brow hairs. The pencil is hard enough but at the same time malleable, so you can easily fill in your arches with it. Fix the complete look with a tinted or transparent Nanobrow brow gel to further enhance each hair, creating a subtle effect on your eyebrows. Good luck!
Nanobrow Lamination Gel can be ordered at: www.nanobrow.us – it can be yours in just a moment! We love shopping without leaving home, how about you?
Wyświetl ten post na Instagramie