Keep calm and use Hydra Zen Neurocalm from Lancome
Lancome, French cosmetic brand, has prepared cosmetic series, Hydra Zen Neurocalm, the aim of which is to relax and soothe skin. The products considerably limit the negative effects caused by stress, and at the same time, moisturize, smooth, regenerate and refresh complexion. What is more, Hydra Zen Neurocalm series protects face skin from the harmful working of free radicals and other impurities of external environment origins. Furthermore, the complete Hydra Zen Neurocalm series consists of six elements: a face cream with sunscreen SPF 15, a day cream for dry skin, a day cream without UV filter, a soothing gel-cream, a gel mask for normal and combination skin as well as an under eyes gel-cream.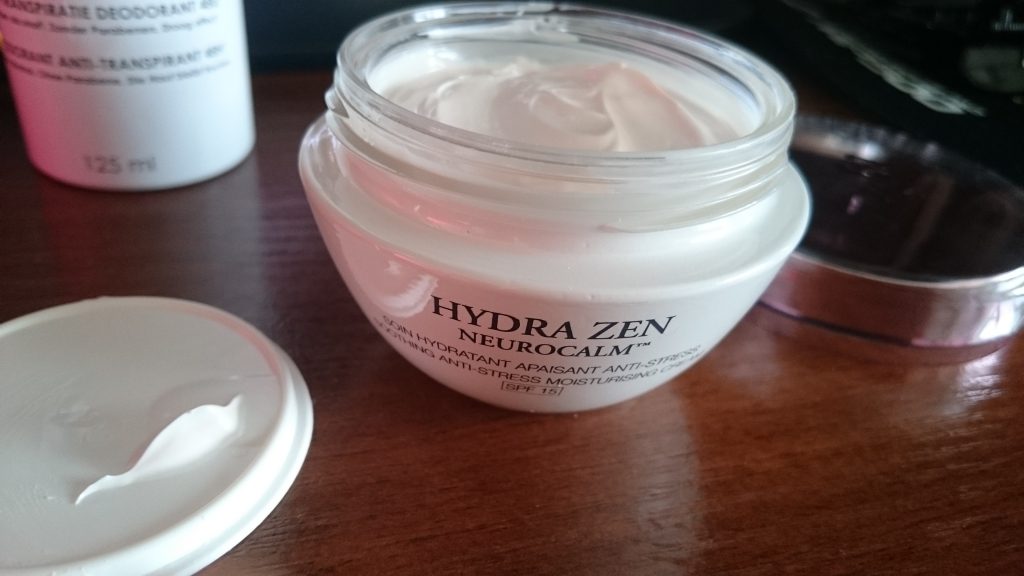 Moisturizing, regenerating and tranquilizing properties are possible due to the usage of natural substances. These components include: gallic rose extract, moringa oleifera extract, Mu Dan Pi extract (also known as Peonia Cortex), hyaluronic acid and glycerin. Another considerable advantage of Hydra Zen Neurocalm cosmetics is that these have got extremely pleasant scent. One can sense flower and fruit hints, such as, lilium, orange, apple and white musk. With the regard of the fragrances, the cosmetics can lead to irritations formation while one having sensitive skin type.
Hydra Zen Neurocalm cosmetics from Lancome should be pat into the cleansed skin during the performance of gentle massage. Bruises and swellings are reduced by the under eyes gel-cream which is to be applied every morning or/and evening. With your finger tops, massage the product around eyes and into eyelids. When it comes to the face mask, it is destined to be applied in a form of thick layer on cheeks and then on T-zone (forehead, nose and chin.) Remember to omit eye skin area. After five minutes, use a cotton pad to remove the product out of your face. It is recommended to apply Hydra Zen Neurocalm mask once or twice times per week.
The capacity of creams equals 50 ml, gel-cream equals 15 ml, and the gel mask is of 100 ml. Now, you can relax your complexion and say: "Keep calm and use Hydra Zen Neurocalm."