Honey as a remedy for dry skin. Discover Ghasel Maltese Honey Body Cream
Natural creams and lotions are rich in plant substances that deeply nourish our skin. Ghasel Maltese Honey Body Cream has been created from the combination of honey, plant extracts, shea butter and avocado oil.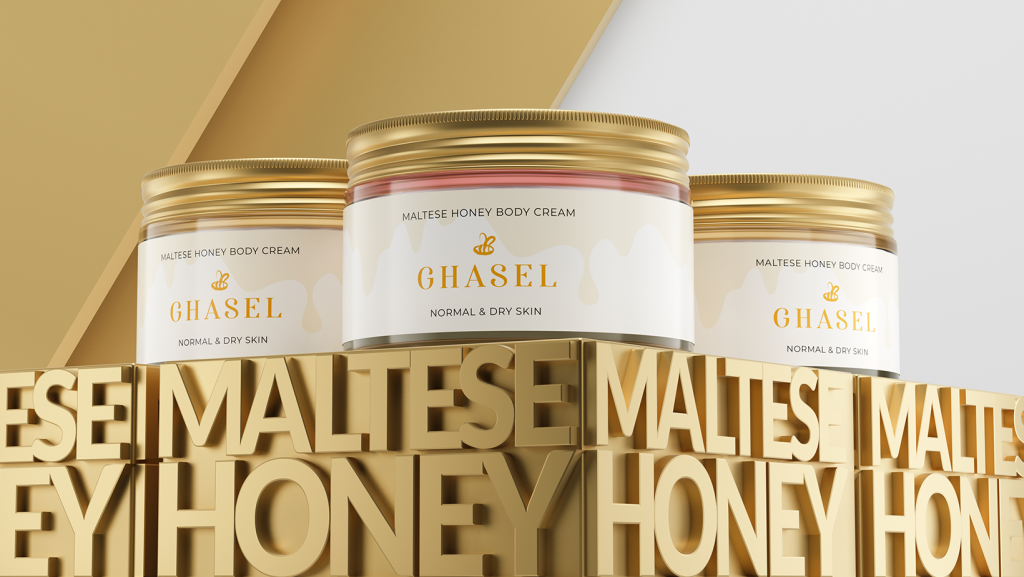 This Best-selling body cream from Ghasel is a great solution to skin problems for every skin type. It's based on thyme honey from Malta which is famous for its production of the best honey. There are many valuable ingredients in the cream's composition: ultra-moisturizing shea butter, avocado oil, calendula, marshmallow plant and horse chestnut extracts as well as vitamins E and B12. It's a lightweight product, that quickly absorbs into the skin and doesn't leave a greasy layer which makes it a perfect solution for the day. Try out Maltese Honey Body Cream and enjoy silky smooth skin every day.
Thyme honey
It's a good source of vitamin C, essential for maintaining healthy and glowing skin. It exhibits strong regenerating properties that are responsible for skin cell renewal. Honey also stimulates collagen and elastin production, which is important, because as we age, our cells produce those less and less, causing flabby skin. Thanks to the honey's high content of glucose and fructose it's deeply hydrating and softens even the most extremely dry skin.
Shea butter
The fact that it contains a set of vitamins (A, E, F) and omega acids is the reason behind its incredible hydrating qualities. It improves the overall condition of the skin, regenerates it, prevents the formation of stretch marks and supports the fight against scars and cellulite. The natural shea butter slows down the aging process and is a natural UV filter (3-4 SPF).
Avocado oil
Avocado oil is a natural vitamin bomb for the skin. It's biocompatible with our skin, assisiting in its natural regenerating processes. It is capable of rebuilding a destroyed hydrolipidic barrier, which should help with preventing moisture loss and mechanical damage. It also improves the skins resistance to free radicals, UV radiation and other external factors.
Calendula
One of the most common medicinal plants – its extract gives the skin an invisible layer of protection against the sunlight. It's completely safe for children, allergy sufferers and those with sensitive, dry, damaged, problematic and mature skin.
Marshmallow plant
Marshmallow root extract effectively inhibits hyaluronic acid degradation, leaving the skin hydrated and elastic. It's a remedy for irritation and sunburn as it instantly brings relief to the skin, especially sensitive and allergic skin. It's also helpful after hair removal and when you're struggling with minor swelling and dry skin.
Horse chestnut
Horse chestnut extract mainly improves microcirculation and oxygenates the cells that build our skin, leaving the skin with a healthier color and more firmness. It also protects the skin against harmful sunlight, eliminates irritation and minor epidermal damage.
For more information visit ghasel.mt