ColorCuts – Thermal Foam Strips for All Colouring Techniques.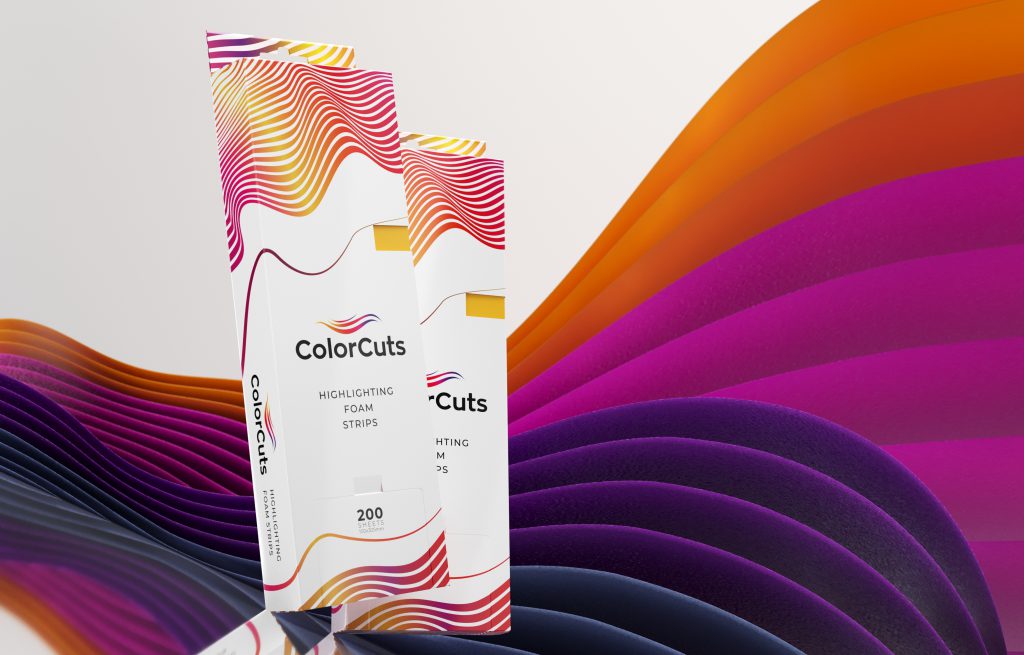 ColorCuts – Thermal Foam Strips for All Colouring Techniques.
Which treatment is the most common in hair salons? Colouring, of course. It's the biggest trend that never goes out of fashion. Nowadays, hair colouring isn't just about applying single colour. Women increasingly ask for the trendy sombre, ombre or flamboyage.
ColorCuts thermal foam strips can help you create real works of art on your clients' heads. Highlighting Foam Strips combine innovation with ecology.
This unique hairdressing gadget allows maximum control over colouring and cuts colouring time by up to half. The lightweight and semi-transparent material allows you to make quick touch-ups and control every step of the colouring procedure.
Highlighting Foam Strips are a real game-changer in the hairdressing world. They make colouring smooth, fast and damage-free. These special foam strips are suitable for any colouring technique:
sombre,
ombre
flamboyage,
baleyage,
ronze,
bronde,
babylights,
splashlight.

ColorCuts Highlighting Foam Strips – how do they work?
The thermal, polystyrene foam maintains the optimal hair temperature, minimising the risk of mechanical and thermal damage. The strips don't overheat the hair like the unsightly and rustling aluminium foil. Even when bleaching to remove natural pigment, the foam strips don't overheat or dry out the hair.
ColorCuts strips are gentle on the hair, don't irritate or overheat it, and don't pull it during removal. They provide the ultimate comfort and aesthetic that can attract more satisfied clients.
The foam strips are glue-free, but they gain adhesion in contact with colouring products. They don't slip off the hair and stay on throughout the whole procedure, and they can be cut and fold as you wish.
Choosing Highlighting Foam Strips means taking care of the environment, which is particularly important. They are made from 80% recycled materials and are recyclable. They are reusable and can be washed in the washing machine and they don't lose their top quality and properties.
The 100×305 mm foam strips facilitate work of both experienced hairdressers and trainees. You can quickly learn multi-level colouring without causing damage to the hair. This is an amazing upgrade for daily workflow and training. This practical gadget is valued by thousands of professionals all over the world.
The foam strips come in a handy box, so you can easily take out each strip. They provide 100% control over the colouring procedure and give you full control over the colour change. You can make touch-ups quickly to remove imperfections.
Why should you get ColorCuts strips?
They reduce colouring time by up to half,
they are soft, light and flexible,
made of biodegradable polystyrene foam,
don't damage or overheat the hair,
don't slip off the hair,
maintain the optimum temperature,
allow air circulation between the layers,
adapt perfectly to the hand,
suitable for all colouring techniques,
machine washable up to 3 times,
each pack contains to 200 strips.
Choose ColorCuts and streamline your salon's workflow! Take on more clients in a day and enjoy these unique and luxurious hairdressing gadgets.
Learn more about the product: www.colorcuts.mt.
---