Clash of the titans. Which oil is better – Coconut Oil or Argan Oil?
Although there are over hundreds of various oils of truly wonderful features used to beautify our bodies and hair with, there are two in particular that have been ruling for many years – coconut oil and argan oil. Sometimes they are presented as alternatives. Should they be treated alike? Is one of them better than the other?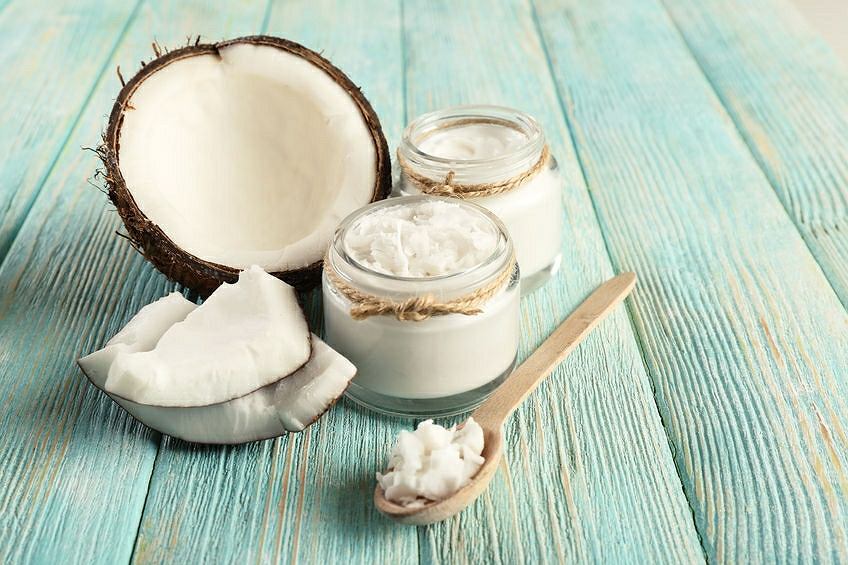 Vegetable oils are irreparable when it comes to hair and body care. Nowadays, it's hard to find a conditioning cosmetic that wouldn't contain at least one oil in its composition. The most frequently, it contains either coconut oil or argan oil (recognized as one of the most expensive oils in the world). Both oils take care of skin and hair in a very comprehensive way. Nevertheless, they are wrongly recognized as substances that can be used interchangeably. After all, coconut oil and argan oil have different features and are recommended to treat other hair types.
Coconut oil – Maintains moisturisation
It has antiseptic and fungicidal features therefore it's perfect for treating problematic skin type, for example, affected by acne or dandruff. Cold-pressed and non-refined coconut oil is a diversity of anti-oxidants, fatty acids, minerals (iron, zinc, calcium) as well as vitamins. It nourishes, makes hair more elastic, adds softness and, mostly, it prevents water loss maintaining at the same time water level in skin and hair. Coconut oil is also natural UV filter therefore it's advised to be applied especially during the summer.
Argan oil – Provides heat protection
The king among all natural oils. The original argan oil is obtained through cold-pressing of Argania Spinosa tree nuts, which are grown in Morocco only. This is a rich in vitamin E (anti-oxidant action) source that significantly slows down ageing processes. Moreover, argan oil is well-known as a regenerative substance that delivers reinforcement that is able to rebuilt deeply. Furthermore, natural argan oil provides heat protection thanks to which it serves well as, for example, hair styling oil. Contrary to coconut oil, it works inside hair/skin, not only on their surface.
Which one is better?
It depends on what we expect. Both coconut oil and argan oil are recommended to be used for day-to-day body and hair care. They act in a natural way and very efficiently, yet in a slightly different manner. To demonstrate, coconut oil works way better as a protection against moisture loss. It's ideal for conditioning low porosity hair. When it comes to argan oil, it positively influences normal or damaged hair (high porosity) and work definitely deeper.