100% Hydration – Ghasel Maltese Honey Face Moisturiser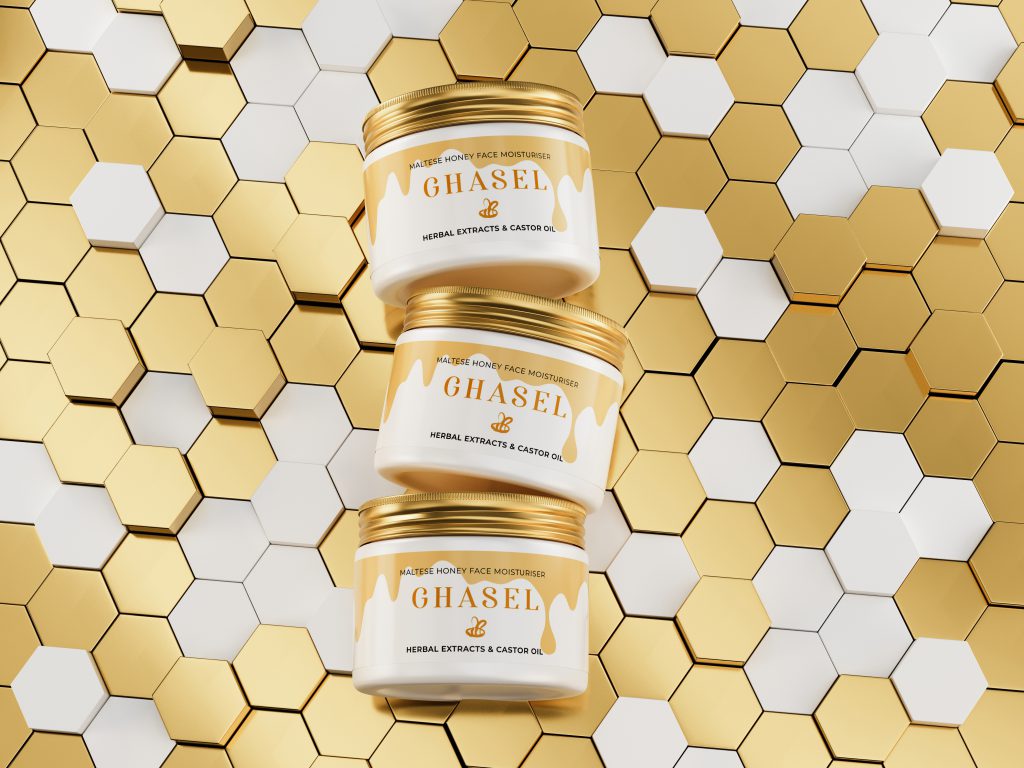 100% Hydration – Ghasel Maltese Honey Face Moisturiser 
If your skin looks continuously tired and dry, lacks radiance and vitality and you live in a big city, full of smog, exhaust fumes and struggle with oxidative stress daily, a good face cream is your complexion's best friend. Provide it with the power of hydration today, coming from the top-quality Maltese honey. Discover GHASEL Face Moisturiser – the perfect moisturising face cream!
GHASEL moisturizing cream – honey perfection.
Although honey is not the only reason why this cream delivers such powerful nourishing action, it is the prime ingredient in this strongly moisturizing day and night cream. It's important which kind of honey is used for skin care. Maltese thyme honey is a top-quality ingredient, containing various vitamins and other bio-elements for skin care. This kind of honey is among the oldest in the world and is one of the most prestigious skin care ingredients. In Ghasel Face Moisturiser, it's combined with other exceptional plant ingredients and it's free of parabens, silicones, GMOs and genetically modified ingredients. The power of the highest quality ingredients provides the best possible care for your skin. In addition, the face cream is not tested on animals.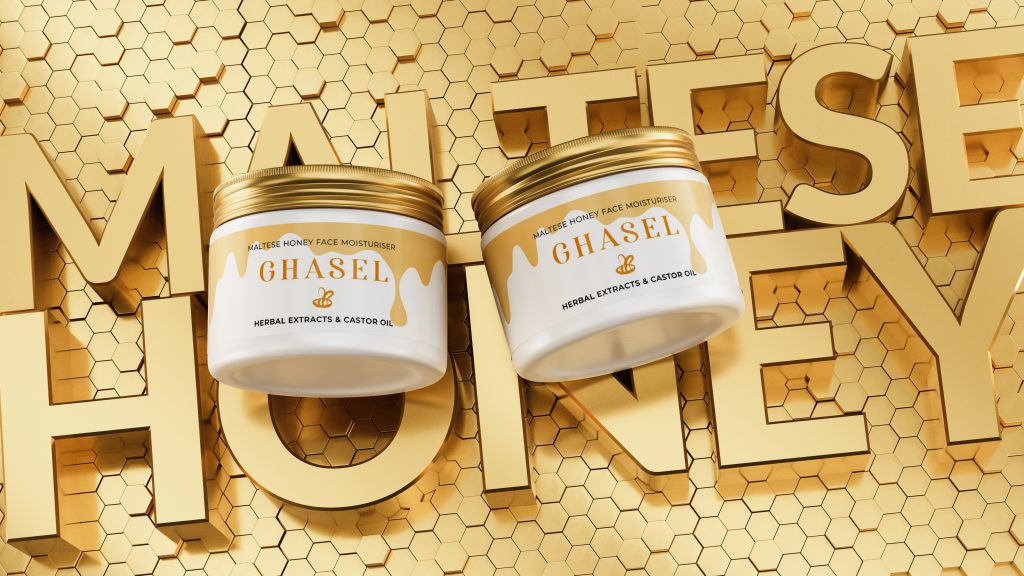 Ghasel Maltese Honey Face Moisturiser – ingredients
Experience the power of excellent moisturising, nourishing and regenerative ingredients. All this to provide your skin with the ultimate care. Ghasel Moisturiser contains:
Maltese honey – the most important ingredient and a leading moisturising and nourishing agent that improves the conditions of the skin. Honey is a precious source of various vitamins and elements making your skin radiant and beautiful as never before!
Shea butter – an emollient with strong anti-aging properties, maintains adequate hydration levels and prevents irritation and blemishes.
Castor oil – although it's been valued in hair care for centuries, it's also excellent for skin care! It cleanses and works as a natural antiseptic. It has antibacterial and antifungal properties and protects the skin.
Caffeine – stimulates the skin, improves its appearance, strengthens blood vessels, boosts energy and improves skin tone.
Vitamin B6 – antioxidant that conditions the skin in a flash. Above all, it strongly smooths and improves skin suppleness.
Green tea extract – neutralises free radicals and protects from oxidative stress.
Sage extract – minimises pores, mattifies the skin and leaves it satin-smooth. It also prevents inflammation.
Vitamin E – combats free radicals and has one of the strongest anti-aging properties.
Ghasel face cream – results
You're bound to love it from the first use! It works from the first application, you can clearly feel the improvement in the comfort and smoothness of your skin, which feels more moisturised and pleasant. Regular use eliminates the feeling of dryness and tightness, moisturises, protects the skin from damage, evens the skin tone and ensures your complexion looks radiant and gorgeous every day! The cream is perfect for daytime under makeup, and at night – as a portion of nourishment. It ensures you wake up every morning with a perfect-looking and rested skin.
Don't wait up – visit www.ghasel.mt and order the best luxurious moisturising face cream with Maltese honey!
---